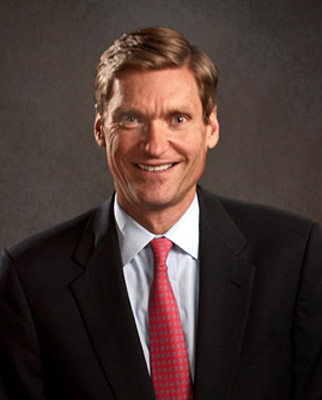 March 23: Gerster Memorial Lecture
Fyrwald to deliver Jack A. Gerster Memorial Lecture in Colburn Laboratory
12:43 p.m., March 8, 2012--J. Erik Fyrwald, a University of Delaware alumnus and president of Ecolab Inc., will deliver the Jack A. Gerster Memorial Lecture at 10 a.m., Friday, March 23, in 102 Colburn Laboratory on the UD campus in Newark.
Fyrwald will speak on the topic "Water -- The Next Oil?" He will discuss the importance of the natural resource, noting that access to abundant clean water is a critical issue in many parts of the world.
June 5: Blue Hen 5K
University of Delaware graduates planning to attend Alumni Weekend are encouraged to register for the annual Blue Hen 5K walk and run, which will be held Sunday morning, June 5.
June 6-9: Food and culture series
The 20th annual June Lecture Series at the Osher Lifelong Learning Institute at UD in Wilmington will be held June 6-9. Titled 'June a la Carte,' this year's program focuses on great political documents, feminism, world politics and a Newark cuisine sampler.
Fyrwald also will discuss the role in industry in the issue, with opportunities to both reduce water use and improve the quality of released water.
For more on the presentation, see the flier in PDF format.
The lecture is sponsored by UD's Department of Chemical and Biomolecular Engineering.
Fyrwald is a 1981 graduate of UD with a bachelor of science degree in chemical engineering.
Prior to the merger of EcoLab and Nalco in December 2011, Fyrwald was chairman and CEO of Nalco. He joined Nalco in 2008 following a 27-year career at DuPont.