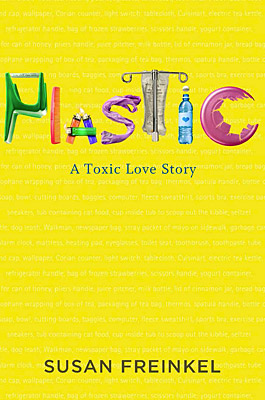 April 18: Plastic Day
Working group talk, film, discussion begin Earth Week activities
3:16 p.m., March 8, 2012--Are our lives too plastic? That will be the question of the day on Wednesday, April 18, when the Environmental Humanities Working Group in the College of Arts and Sciences sponsors a talk and a movie about plastic, the material that defines so much of modern life.
Both events, which kick off the University's Earth Week activities, are free and open to the public.
June 5: Blue Hen 5K
University of Delaware graduates planning to attend Alumni Weekend are encouraged to register for the annual Blue Hen 5K walk and run, which will be held Sunday morning, June 5.
June 6-9: Food and culture series
The 20th annual June Lecture Series at the Osher Lifelong Learning Institute at UD in Wilmington will be held June 6-9. Titled 'June a la Carte,' this year's program focuses on great political documents, feminism, world politics and a Newark cuisine sampler.
At 12:15 p.m., in Multipurpose Room A of the Trabant University Center, author Susan Freinkel will talk about her book Plastic: A Toxic Love Story. In the second event of the day, the documentary film Bag It will be shown at 7 p.m. in 127 Memorial Hall. Freinkel's book explores society's troubled relationship with plastic, while Bag It is the story of a man who becomes obsessed with figuring out the complex consequences of the use of plastic.
The audience discussion of the documentary will be moderated by McKay Jenkins, Tilghman Professor of English and author of What's Gotten into Us? Staying Healthy in a Toxic World. Susan Strasser, Richards Professor of American History and author of Waste and Want: A Social History of Trash, will join Freinkel in reflecting on the film.