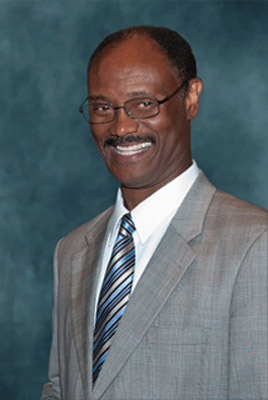 CSD appoints alumnus
UD alumnus Freeman Williams to become Christina superintendent
2:08 p.m., March 19, 2012--Christina School District has appointed University of Delaware alumnus Freeman Williams as district superintendent, effective July 1. He will replace Marcia Lyles, who will not be renewing her contract.
Williams, who received bachelor's, master's and doctoral degrees from UD's College of Education and Human Development, has been an administrator in the district since 1997, serving as principal of Gauger-Cobbs Middle School, executive director of student services, director of school operations, director of secondary education, and most recently, assistant superintendent for administrative services.
'Resilience Engineering'
The University of Delaware's Nii Attoh-Okine recently published a new book with Cambridge University Press, "Resilience Engineering: Models and Analysis."
Reviresco June run
UD ROTC cadets will run from New York City to Miami this month to raise awareness about veterans' affairs.
A self-declared "lifelong resident of Newark and proud 'townie,'" Williams said he is looking forward to this new challenge. 
In addition to overall supervision of the district -- teaching and learning, special services, parent involvement and operational services -- Williams will now have the opportunity to work directly with public officials from both Newark and Wilmington and to extend ties between the Christina School Board, the Department of Education, and business and civic leaders in New Castle County. 
With these partnerships, Williams said he plans to expand the communication and collaboration with other district superintendents.
Christina School Board member John Young recommended Williams for the position, stating, "[Dr. Williams] has earned the respect of his coworkers, schools, fellow leaders and this board of education. It is time, in my opinion, for this administrator to take the next step in his career journey and assume day to day control and administration of our district, and to fight for all of our children alongside our board, and to help craft the vision and future successes of our district moving forward."  His appointment received a unanimous vote of approval from the board.
As he steps into this new role, Williams has a definite home-field advantage.  After graduating from the district's Christiana High School, he went on to receive multiple degrees from UD, including the Ed.D. 
Williams said he recognizes the importance of his educational background. "The experiences and accolades that I attained at the University wholly prepared me for a successful career in education," he said.
Williams said he credits the University for his ability to "establish professional relationships" and for aiding in "broadening horizons."
Article by Danielle Burton