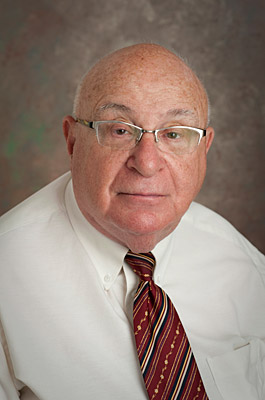 Internet trustee
UD engineer named to Internet Society's Board of Trustees
4:52 p.m., June 19, 2012--The Internet Society, a nonprofit organization founded in 1992 to provide leadership in Internet-related standards, education and policy, has named University of Delaware professor David Farber to its Board of Trustees.
Known to many as "the grandfather of the Internet," Farber is a Distinguished Policy Fellow in the Department of Electrical and Computer Engineering.
'Resilience Engineering'
The University of Delaware's Nii Attoh-Okine recently published a new book with Cambridge University Press, "Resilience Engineering: Models and Analysis."
Reviresco June run
UD ROTC cadets will run from New York City to Miami this month to raise awareness about veterans' affairs.
While a member of the UD ECE faculty from 1977-1988, he helped develop CSNET, a network that linked computer science departments at academic institutions across the country and provided a bridge from the Department of Defense's ARPANET to the modern Internet.
He went on to become the Alfred Fitler Moore Professor of Telecommunication Systems at the Moore School and professor of public policy at the Wharton School, University of Pennsylvania. He served as the chief technologist at the Federal Communications Commission (FCC) from 1999–2000 and, most recently, as Distinguished Career Professor of Computer Science and Public Policy at Carnegie Mellon University. He rejoined UD in 2011.
Today, Farber's work focuses on the translation of technology and economics into policy, particularly in the areas of net neutrality (a principle that advocates no restrictions by Internet service providers) and spectrum management (the process of regulating the use of radio frequencies). Other areas of his work include the impact of multi-terabit communications and new computer architecture innovations on future Internet protocols and architectures.
He begins serving a three-year term on the board in August.
Article by Karen B. Roberts