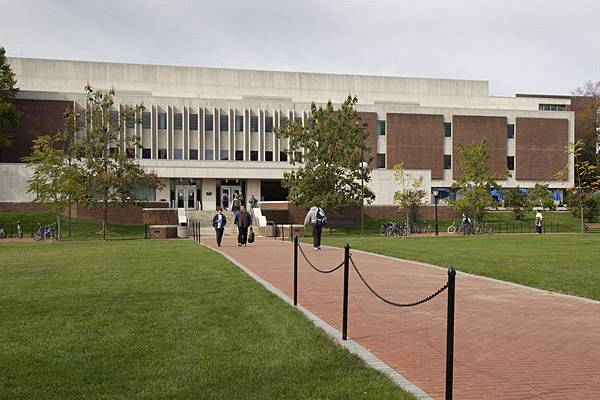 July 18: Research workshop
University of Delaware Library, Research Office offer workshop
1:29 p.m., June 12, 2012--The University of Delaware Library will present a workshop on research funding from 10 a.m. to noon, Wednesday, July 18.
The workshop, which is co-sponsored by the University of Delaware Research Office, will be held in the Library Instruction Room (116A) on the first floor of the Morris Library.
Chronic wounds
UD's Millicent Sullivan and Kristi Kiick have received a $1.4 million grant from the National Institutes of Health for research that could provide a new approach to the treatment of chronic wounds.
Prof. Heck's legacy
The American Chemical Society is highlighting the legacy of the late Nobel laureate Richard Heck, the Willis F. Harrington Professor Emeritus of Chemistry at the University of Delaware with a digital tribute on its publications website.
Presenters will be Carol Rudisell, librarian, and Michael Gutiérrez, associate librarian, both in the Reference Department.
The workshop is titled Research Funding Online and will focus on two library databases, Foundation Directory Online and COS Pivot, which faculty, staff and graduate students can use to identify potential funding resources, such as grants from private foundations, corporations and public charities. 
The workshop will cover strategies for searching the databases, procedures for using alerting services and locating additional grant information on the Internet.
The workshop is available at no charge and is open to UD faculty, staff and students. Seating is limited and registration is required, and can be completed online.
Questions can be sent via email to lib-workshops@udel.edu or by calling 302-831-2432.