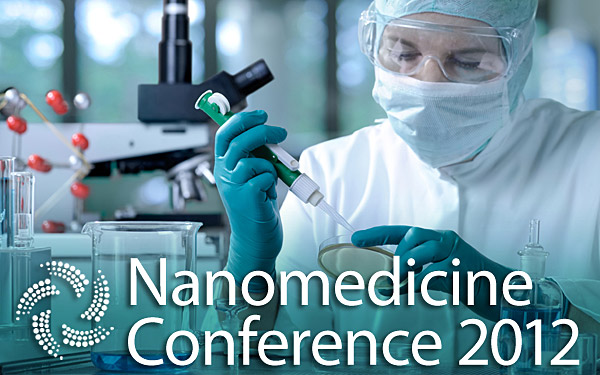 Nanomedicine Conference 2012
August symposium to feature international slate of keynote speakers
3:13 p.m., June 12, 2012--The University of Delaware will host the First International Symposium on Nanomedicine in Drug Delivery and Cancer Diagnosis from Aug. 16-17 at Clayton Hall.
The symposium will bring together international experts to address design, development and evaluation of nanoconstructs for early detection of disease and for delivery of therapeutic and diagnostic agents. Talks will focus on the relationship between the physiochemical properties of nanosystems and their biomedical applications.
Chronic wounds
UD's Millicent Sullivan and Kristi Kiick have received a $1.4 million grant from the National Institutes of Health for research that could provide a new approach to the treatment of chronic wounds.
Prof. Heck's legacy
The American Chemical Society is highlighting the legacy of the late Nobel laureate Richard Heck, the Willis F. Harrington Professor Emeritus of Chemistry at the University of Delaware with a digital tribute on its publications website.
"We really want to emphasize what a great opportunity this meeting will be for UD researchers from a variety of departments and disciplines to learn about the state of the art in nanomedicine and to interact with experts from around the world," said symposium chair Arun Kumar, assistant professor in the Department of Medical Laboratory Science.
"There is tremendous need for the discovery and development of innovative technologies to improve the delivery of therapeutic and diagnostic agents in the body, and nanotechnology has the potential to make a significant impact in these areas of health care. We're looking forward to a strong contingent of international experts joining us for this meeting, and we encourage UD faculty in related fields to submit abstracts and plan to attend."
The deadline for abstract submission is June 30. Guidelines, templates and instructions are available on the website. 
Keynote speakers include the following:
Meyya Meyyappan, Center for Nanotechnology, NASA Ames Research Center (U.S.)
Donald Martin, Université Joseph Fourier (France)
Kattesh V. Katti, University of Missouri Cancer Nanotechnology (U.S.)
Adam Friedman, Albert Einstein College of Medicine (U.S.)
Már Másson, School of Health Science, University of Iceland (Iceland)
Brabara Zavan, University of Padova (Italy)
Bruce M Boman, Helen F. Graham Cancer Center (U.S.)
Alexei Bogdanov, Jr., University of Massachusetts Medical School (U.S.)
Steven K. Libutti, Montefiore-Einstein Center for Cancer Care (U.S.)
Article by Diane Kukich