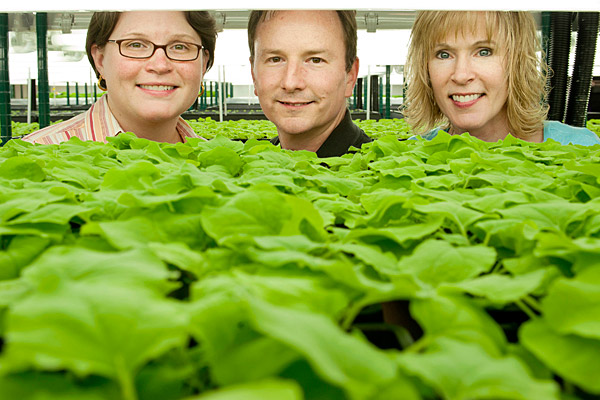 Oct. 29: Tech summit
Conference to focus on solutions for sustainability in energy, life sciences
9:33 a.m., June 22, 2012--The inaugural Fraunhofer – Delaware Technology Summit, "Energy and Life Sciences – Solutions for Sustainability," will be held at the University of Delaware's Clayton Hall Conference Center on Oct. 29.
Experts from science, industry and governmental agencies are encouraged to submit topics in their field. 
Chronic wounds
UD's Millicent Sullivan and Kristi Kiick have received a $1.4 million grant from the National Institutes of Health for research that could provide a new approach to the treatment of chronic wounds.
Prof. Heck's legacy
The American Chemical Society is highlighting the legacy of the late Nobel laureate Richard Heck, the Willis F. Harrington Professor Emeritus of Chemistry at the University of Delaware with a digital tribute on its publications website.
To submit a paper, send an email with title, author, organization and abstract to Karl Steiner, ksteiner@udel.edu, and Vidadi Yusibov, vyusibov@fraunhofer-cmb.org by July 15.  Please indicate whether the presentation would contribute to session A, Life Sciences Solutions, or session B, Sustainable Energy Concepts.  Authors will be notified of acceptance by Aug. 15.
For more information, visit the website.  A preliminary program will be posted by July 15, and the registration website will be activated by Aug. 1.
Photo by Kathy F. Atkinson