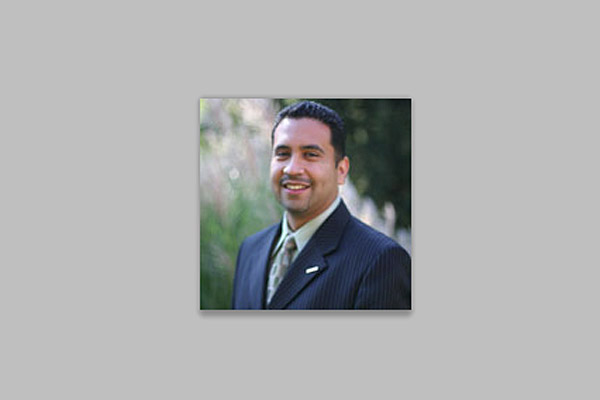 New admissions director
Aviles named director of admissions at University of Delaware
11:11 a.m., June 1, 2012--José Aviles, director of admissions at Millersville (Pa.) University, has been named director of admissions at the University of Delaware effective July 16.
Aviles has worked in admissions and student affairs at a diverse range of institutions in the mid-Atlantic region. Those include Rowan University, Swarthmore College, Mercer County Community College and LaSalle University.
'Resilience Engineering'
The University of Delaware's Nii Attoh-Okine recently published a new book with Cambridge University Press, "Resilience Engineering: Models and Analysis."
Reviresco June run
UD ROTC cadets will run from New York City to Miami this month to raise awareness about veterans' affairs.
"We are delighted that Jose has accepted this position," said Peggy Bottorff, associate provost for administration and enrollment services. "There was widespread support for his candidacy across the campus community."
Bottorff said Aviles "has demonstrated special strengths in building partnerships with colleagues within his institution and with the community, has developed innovative programs, and brings a passion for serving students. I believe that our already very effective admissions office will continue to flourish under his leadership."
"I am honored to join the University of Delaware community. It's clear to me that I will be working with a group of dedicated professionals who are passionate about their work and the students they serve," Aviles said. "It will be hard to leave my Millersville family, but I am looking forward to the challenge at Delaware."
Aviles will succeed Louis L. Hirsh, who is retiring with the close of the 2011-12 academic year.
Hirsh came to Delaware in 1984 as assistant director of the Honors Program and academic adviser for honors admissions. He was named associate director of admissions in 1986, deputy director in 2002 and director in 2003.
About José Aviles
Aviles began his career in admissions in 1998, working as an admissions counselor at LaSalle University in Philadelphia. He then served as an admissions recruiter at Mercer County Community College in Trenton, N.J., and as assistant dean of admissions at Swarthmore College.
In 2001, Aviles accepted a position as assistant director of admissions at Rowan University and he was later named assistant director of Education Opportunity Fund/Maximizing Academic Potential (EOF/MAP) at the university.
Aviles joined the admissions staff at Millersville University in 2008, and was promoted from associate director to director in 2010. He increased total new enrollments and class diversity, developed use of social media in admissions and expanded recruitment efforts in the region.
Aviles received a bachelor of arts degree in history in 1997, a master's degree in higher education administration in 2005 and a doctorate in educational leadership in 2008, all from Rowan University.
About the search committee
The director of admissions search committee was chaired by Ann Ardis, deputy dean of the College of Arts and Sciences and director of the Interdisciplinary Humanities Research Center. Committee members included Michael Arnold, faculty director, Honors Program and professor of economics; Bill Bickley, admissions counselor; Michael Gilbert, vice president for student life; Samantha Huge, deputy director, Athletics and Recreation Services; Jeff Palmer, registrar; Cindi Shenkle, senior assistant dean, College of Arts and Sciences; Melissa Stone, director, Student Financial Services; Michael Vaughan, senior assistant dean, Academic Affairs, College of Engineering; and David Wilson, associate professor of political science and international relations.
Photo courtesy of Millersville University