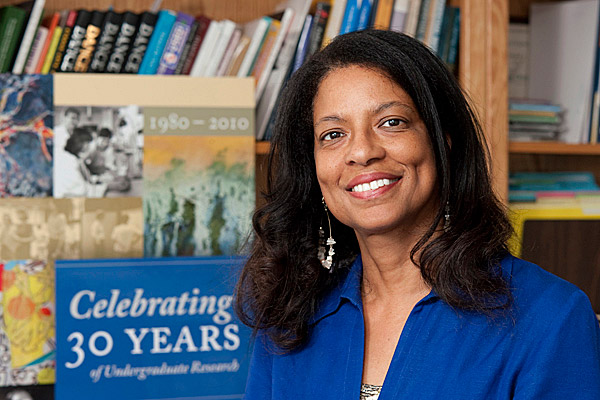 CUR appointment
Overby elected to term at Council on Undergraduate Research
9:05 a.m., June 8, 2012--Lynnette Overby, director of the University of Delaware's Office of Undergraduate Research and Experiential Learning and a professor of theatre, has been elected to the governing body of the Council on Undergraduate Research (CUR).
Overby will begin her three-year term as a councilor in the CUR's At-Large Division during the organization's annual business meeting June 21-23. 
'Resilience Engineering'
The University of Delaware's Nii Attoh-Okine recently published a new book with Cambridge University Press, "Resilience Engineering: Models and Analysis."
Reviresco June run
UD ROTC cadets will run from New York City to Miami this month to raise awareness about veterans' affairs.
UD became an officially affiliated university of the council last year. CUR "supports and promotes high-quality undergraduate student-faculty collaborative research and scholarship," according to its website. A national, grassroots, nonprofit organization, it represents some 900 colleges and universities.
Membership is designed to demonstrate an institution's commitment to undergraduate research and "to assist colleges and universities with their continued development and support of undergraduate research," the website says.
"CUR provides resources to support program improvement and expansion," Overby said at the time the University joined the council.
With Overby's election, UD has two faculty members serving on the CUR governing body. Iain Crawford, associate professor of English, is completing the first year of his three-year term as chair of the council's Arts and Humanities Division, a position that includes serving on the CUR executive board. 
Crawford will host a CUR institute, "Mentoring Undergraduate Research in the Arts and Humanities," in the fall.
Article by Ann Manser
Photo by Kathy F. Atkinson