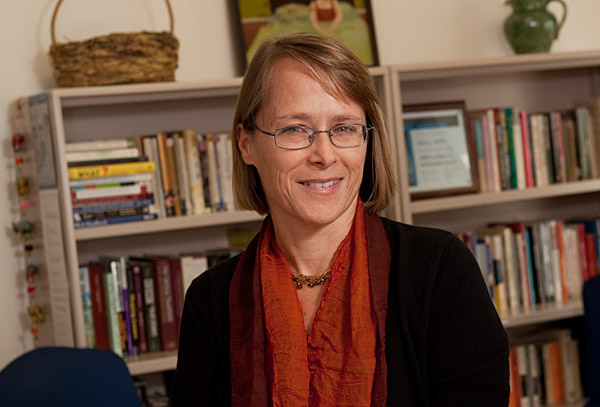 Interim deputy provost
Ann Ardis named interim deputy provost
8:46 a.m., June 21, 2012--Ann Ardis, deputy dean of the College of Arts and Sciences and director of the Interdisciplinary Humanities Research Center (IHRC), has been appointed interim deputy provost for the University, effective Aug. 1. 
Ardis will succeed Nancy Brickhouse, who has been named interim provost while the University conducts a national search for the position following Tom Apple's appointment as chancellor of the University of Hawai'i at Manoa. 
'Resilience Engineering'
The University of Delaware's Nii Attoh-Okine recently published a new book with Cambridge University Press, "Resilience Engineering: Models and Analysis."
Reviresco June run
UD ROTC cadets will run from New York City to Miami this month to raise awareness about veterans' affairs.
"Ann has a strong record of faculty, student and public engagement," said Brickhouse. "She is a passionate advocate for the arts and humanities and the ideal person to help us enhance many of our key initiatives in interdisciplinary education."
As deputy provost, Ardis will be the provost's chief adviser working to assure a high quality of academic programs and educational opportunities at the University.
As the principal academic planning officer, she will have primary responsibility for academic program planning and review, and capital planning as it relates to academic programs and enrollment planning.
In addition, Ardis will work closely with the provost to establish global collaborations and partnerships to extend the global role, leadership, geographic presence and visibility of UD.
"I am delighted by the opportunity to serve the University of Delaware in this role, and I look forward to working with Nancy to help sustain academic initiatives that are already under way during this period of transition," said Ardis. 
George Watson, dean of the College of Arts and Sciences, called Ardis a "tremendous asset to the college and University and a transformational leader of CAS interdisciplinary and diversity initiatives." 
Ardis will continue her role as director of the IHRC, and theatre professor Joann Browning will serve as interim deputy dean for CAS while she continues to serve as the College's associate dean for the arts.      
About Ann Ardis
Ardis joined the UD faculty in 1989 as an assistant professor of English and was appointed associate professor in 1993 and professor in 2002. She was named associate dean of CAS in 2002, deputy dean in 2011 and director of the IHRC in 2009. 
A leader of long-standing within the college, Ardis has published extensively on turn-of-the-20th-century British literature and culture. She is well regarded across the University as a leading authority on the arts and humanities. 
Ardis received a bachelor's degree in political science and honors in English from the University of Kansas in 1979. She earned her master's degree and doctorate from the University of Virginia in 1982 and 1988, respectively.