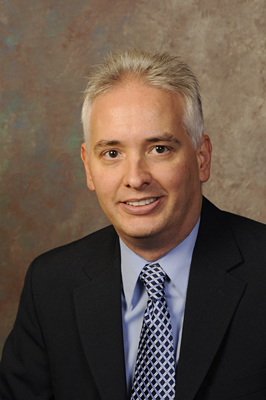 Quality counts
Nursing professor appointed examiner for Baldrige Award
10:52 a.m., July 11, 2011--Joseph DeRanieri, assistant professor in the School of Nursing at the University of Delaware, has been appointed to the 2011 Board of Examiners for the Malcolm Baldrige National Quality Award.  Created by public law in 1987, the award is the highest level of national recognition for performance excellence that a U.S. organization can receive.
As an examiner, DeRanieri is one of some 500 experts from industry, professional and trade organizations, education and health care organizations, and nonprofits responsible for reviewing and evaluating award applications. 
'Resilience Engineering'
The University of Delaware's Nii Attoh-Okine recently published a new book with Cambridge University Press, "Resilience Engineering: Models and Analysis."
Reviresco June run
UD ROTC cadets will run from New York City to Miami this month to raise awareness about veterans' affairs.
DeRanieri first became involved with the Delaware quality award process when he was director of a mental health facility in the state.  In addition, several years ago, he worked with a health system preparing to apply for a Baldrige Award. Both of those sparked DeRanieri's interest in being part of the Baldrige team, and he sees the appointment as an ideal complement to his University teaching and research.
"Service at this level strengthens what I bring to the students I teach," he says. "Health services administration students and nursing students are educated on the importance of quality care and the positive patient outcomes that result from quality care.
"As a Baldrige performance examiner, I have the opportunity to review the best of the best in the industry—to see the gold standard in operation. This keeps me current in management practice and allows me to apply national quality criteria to my classroom teaching and research.
"Quality and cost-effectiveness are paramount in health care research today," he adds, "and, if done right, both things happen for the patients we treat and the organization. Baldrige criteria clearly translate to how we do health care research."
About the awards
The Baldrige Program is a public-private partnership dedicated to performance excellence. The program is managed by the National Institute of Standards and Technology (NIST) and administered by ASQ in Milwaukee, Wis. 
The awards cover six organizational categories: manufacturing, service, small business, education, health care, and nonprofit. 
Examiners are selected according to program standards of qualification and peer recognition.  All members of the board must take a preparation course based on the Baldrige Criteria for Performance Excellence and the scoring and evaluation processes for the award.
For more information about the Baldrige National Quality Program and the application process, call 301-975-2036, email nqp@nist.gov, or visit the website.
Article by Diane Kukich
Photo by Duane Perry