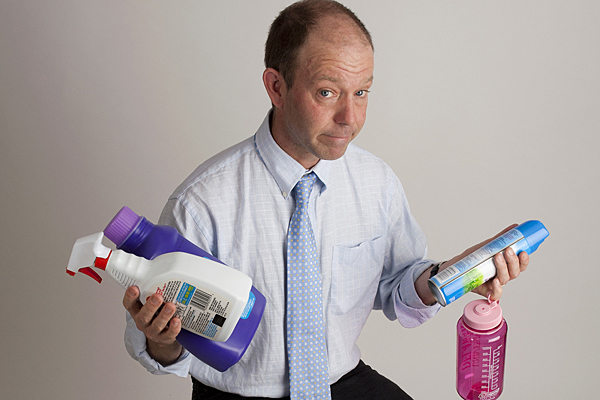 DENIN symposium
Environmental institute to hold its second research symposium on Jan. 12
Editor's note: This article was reposted Jan. 6 to reflect a change in the keynote speaker, now UD's McKay Jenkins.
12:48 p.m., Jan. 6, 2012--Faculty and students from across the University of Delaware are welcome to attend the second Delaware Environmental Institute (DENIN) Research Symposium on Thursday, Jan. 12, in Clayton Hall.
The symposium will introduce faculty with environmental interests who are new to the University of Delaware and to DENIN, with an emphasis on building a community that is truly interdisciplinary and University-wide.
Chronic wounds
UD's Millicent Sullivan and Kristi Kiick have received a $1.4 million grant from the National Institutes of Health for research that could provide a new approach to the treatment of chronic wounds.
Prof. Heck's legacy
The American Chemical Society is highlighting the legacy of the late Nobel laureate Richard Heck, the Willis F. Harrington Professor Emeritus of Chemistry at the University of Delaware with a digital tribute on its publications website.
"One thing we've realized in the first two years of DENIN's existence is that environmental interest and expertise extends very broadly across the University," said Don Sparks, director of DENIN. "At the same time, the agencies that typically fund scientific research are increasingly requiring the integration of social sciences, ethics, communication and education into research projects. DENIN's symposium provides a forum for people to learn what others with environmental interests are doing right here at UD."
The symposium begins at 8 a.m. with registration and a continental breakfast and concludes at 2 p.m. following lunch and a poster session. Graduate students, postdocs and faculty are invited to submit posters describing their environmental research.
The program will begin with research presentations by the four faculty who were hired last year as part of UD's environmental cluster search. These include Angelia Seyfferth and Rodrigo Vargas, both of the Department of Plant and Soil Sciences, Cristina Archer of the School of Marine Science and Policy and Andrea Sarzynski of the School of Public Policy and Administration.
The keynote speaker for the event will be McKay Jenkins, Cornelius A. Tilghman Professor of English at UD. He will speak about his most recent book, What's Gotten Into Us? Staying Healthy in a Toxic World, which chronicles his investigation into the myriad synthetic chemicals we encounter in our daily lives and the growing body of evidence about the harm these chemicals do to our bodies and the environment.
The talk will be followed by a panel discussion titled "Getting to Know You: Why Environmental Scientists, Humanists and Social Scientists Need Each Other and How They Can Join Forces to Save the Planet." This panel will explore ways that academics from various disciplines can collaborate to address multidimensional environmental challenges.
Moderated by philosophy professor Tom Powers, director of the Center for Science, Ethics, and Public Policy, the panel includes representatives from the departments of History (newly hired Adam Rome), English (Jenkins) and Sociology (Victor Perez) as well as the School of Public Policy and Administration (Andrea Sarzynski). Holly Michael, a geologist who has experience conducting joint research projects with economists, will also join the panel.
The symposium is free but registration is required. For a complete agenda and the online registration form, please visit the web page for the event.
Article by Beth Chajes
Photo by Kathy F. Atkinson