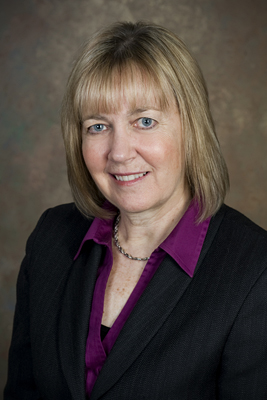 New center director
Deborah Allen named director of Center for Educational Effectiveness
10:53 a.m., Jan. 3, 2012--Deborah Allen, University of Delaware associate professor of biology, has been appointed director of the Center for Educational Effectiveness (CFEE), the provost's office announced today. 
"Prof. Allen brings a wealth of expertise and experience to the center, and she will be a tremendous asset to our goals of advancing educational assessment on campus," said Deputy Provost Nancy Brickhouse.
From graduates, faculty
As it neared time for the processional to open the University of Delaware Commencement ceremonies, graduating students and faculty members shared their feelings about what the event means to them.
Doctoral hooding
It was a day of triumph, cheers and collective relief as more than 160 students from 21 nations participated in the University of Delaware's Doctoral Hooding Convocation held Friday morning on The Green.
CFEE is a programmatic collaboration between the Center for Teaching and Learning (CTL) and the Office of Educational Assessment (OEA).
As director, Allen will oversee projects and activities centered on teaching, learning and assessment, which include: 
Conducting the UD Teaching, Learning and Assessment ePortfolio Initiative.
Supporting internal grant opportunities that further the collaborative missions of teaching, learning and assessment.
Participating in the national Connect to Learning grant funded by the U.S. Department of Education's Fund for the Improvement of Post-Secondary Education.
Distributing information about pertinent instructional and assessment issues to the UD community of scholar-teachers.
Sponsoring on-campus events and workshops pertaining to teaching, learning and assessment.
The University of Delaware is one of 21 institutions nationwide to be awarded a three-year Connect to Learning: ePortfolio, Engagement and Student Success subcontract to strengthen best practices in ePortfolio pedagogy. The CTL, OEA and Information Technologies-Client Support and Services staff will participate in this scholarly ePortfolio community. 
About Deborah Allen
Deborah Allen is an associate professor in the Department of Biological Sciences. Her research interests include the design, implementation, and assessment of courses/curricula using active, collaborative learning strategies and the creation of problem-based learning problems and materials. She is a founding leader of UD's Institute for Transforming Undergraduate Education and recipient of the 1999 certificate of excellence, TIAA-CREF Theodore Hesburgh award.