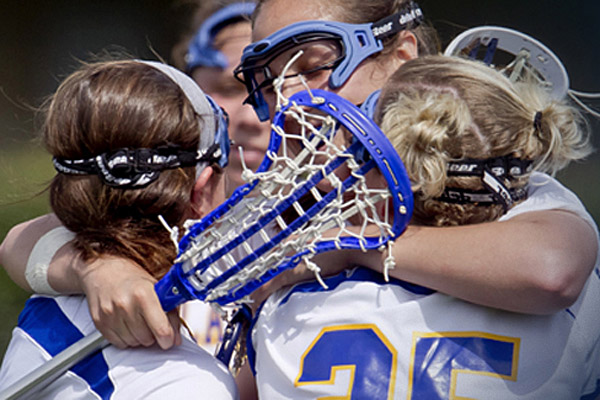 March 3: Women's Lacrosse Alumnae Day
Blue Hens invited to attend Women's Lacrosse Alumnae Day
1 p.m., Feb. 20, 2012--The University of Delaware will hold Women's Lacrosse Alumnae Day at 3 p.m., Saturday, March 3, when the Blue Hens take on LaSalle University at Delaware Stadium.
Blue Hens women's lacrosse players are invited back to campus for the game and can purchase tickets at a discounted rate of $2 by calling the UD Athletics ticket office at 302-831-2257. 
Rower honored
University of Delaware junior Claire Brown has been named second team Collegiate Rowing Coaches Association All-Region.
Unsung Hero
The One Love Foundation has announced that University of Delaware men's lacrosse standout Elijah Conte has been selected as a winner of the 2016 YRL Unsung Hero Award.
They will also be invited to attend an ice breaker event in the Carpenter Club of the Bob Carpenter Center. 
For more information and details about how to register for the event, click here.
For more information on women's lacrosse and other athletics promotions, see this BlueHens.com website.