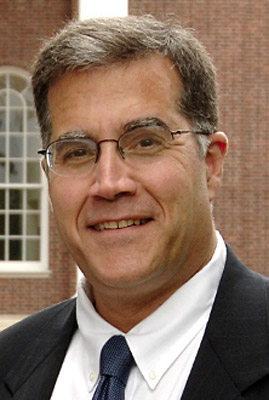 DRBA executive director
Trustee named executive director of Delaware River and Bay Authority
1:24 p.m., Feb. 22, 2012--Scott A. Green, a University of Delaware alumnus and member of the University's Board of Trustees, has been named executive director of the Delaware River and Bay Authority.
Green, from Rehoboth Beach, Del., will succeed James T. Johnson, Jr., and will take office on April 2. Johnson served as executive director for a decade.
'Resilience Engineering'
The University of Delaware's Nii Attoh-Okine recently published a new book with Cambridge University Press, "Resilience Engineering: Models and Analysis."
Reviresco June run
UD ROTC cadets will run from New York City to Miami this month to raise awareness about veterans' affairs.
Green was appointed to the DRBA Commission in 2009 by Delaware Gov. Jack Markell and served as vice chairman.
"I am proud to replace Jim Johnson, who has been an outstanding leader," Green said. "The DRBA impacts the lives of millions of people every day and has many challenges. Few things could motivate me to come out of retirement, but this is a unique circumstance. I am honored that Gov. Markell and Gov. (Chris) Christie and the DRBA commissioners have given me this opportunity to serve."
The DRBA was created in 1962 and is charged with providing vital transportation links between Delaware and New Jersey, and with economic development in Delaware and the four southern counties of New Jersey. It operates the Delaware Memorial Bridge, the Cape May-Lewes Ferry, the Three Forts Ferry Crossing, the Riverfront Marketplace, the Salem County Business Center and five regional airports.
Green is a former executive with MBNA America, where he was a member of the senior operating committee and served as director of national sales, and is a former partner in several law firms, including Saul, Ewing, Remick and Saul and Green, Ward and Krapf.
Green also served as counsel to the Delaware House of Representatives from 1989-91, county attorney for New Castle County from 1985-87, and law clerk for the Superior Court of Delaware in 1980.
As a member of the University Board of Trustees, Green serves on the Executive Committee and on the committees on Grounds and Buildings, Public Affairs and Advancement, the Southern Delaware Ad Hoc Committee, and the Athletics Visiting Committee.
He also serves as a member of the Delaware Judicial Nominating Commission and the Delaware Compensation Commission.
Green previously served on the boards of the Jewish Community Center of Delaware, Special Olympics of Delaware, the Delaware Stadium Corporation, the Committee of 100, the New Castle County Chamber of Commerce and Stormin's Classic, Inc.
A 1977 graduate of UD with a degree in international relations, Green holds a juris doctorate from the Washington College of Law of American University in Washington, D.C. He is married to Barbara Hitchens Green, also a UD graduate, and they reside in Rehoboth Beach.
Article by Neil Thomas