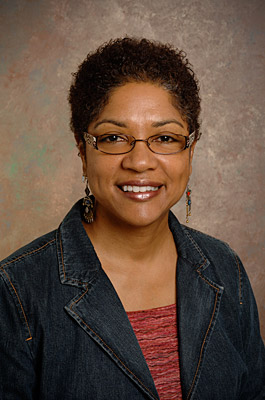 March 2-30: Gaiter exhibit
University's Colette Gaiter to exhibit work at Mezzanine Gallery in Wilmington
9:46 a.m., Feb. 28, 2012--Colette Gaiter, associate professor of art at the University of Delaware, will present an exhibition titled "With Minimal Concern for Safety" from March 2-30 in the Delaware Division of the Arts Mezzanine Gallery, Carvel State Office Building, 820 N. French St., Wilmington. 
The solo exhibition will showcase works on paper that combine crochet, photographs and media images. The works include photographs from the artist's trips to Cuba in recent years, documenting Gaiter's perceptions of the communist country through the literal and figurative lens of relative privilege.
June 5: Blue Hen 5K
University of Delaware graduates planning to attend Alumni Weekend are encouraged to register for the annual Blue Hen 5K walk and run, which will be held Sunday morning, June 5.
June 6-9: Food and culture series
The 20th annual June Lecture Series at the Osher Lifelong Learning Institute at UD in Wilmington will be held June 6-9. Titled 'June a la Carte,' this year's program focuses on great political documents, feminism, world politics and a Newark cuisine sampler.
"What's been fun about this body of work for me is that I didn't have a preconceived idea when I went into it, things have just evolved," Gaiter said. "And I love, after being behind a computer all these years, working with things, with objects and materials."
Last year, Gaiter received an Individual Artist Fellowship award of $6,000 from the Delaware Division of the Arts. Each recipient of the award displays his or her work in a solo exhibition or performance. 
Gaiter's exhibition is free and open to the public. A reception to meet the artist will be held from 5-8 p.m., Friday, March 2, also at the Mezzanine Gallery. More information on Gaiter and her previous work can be found at the fellowship's web publication.
Article by Lauen Pitruzzello