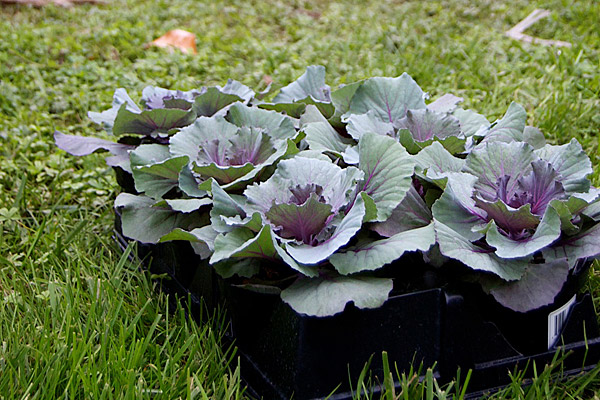 'Food for Thought'
Food and Gardening Policy Committee announces workshop, lecture series
1:18 p.m., Feb. 23, 2012--The University of Delaware Food and Gardening Policy Committee (FGPC) will host "Food for Thought," its spring 2012 workshop and lecture series on gardening, food and health.  
All workshops and lectures will be held on the UD campus and are free and open to the public. Note that locations and times vary. The schedule is as follows:
From graduates, faculty
As it neared time for the processional to open the University of Delaware Commencement ceremonies, graduating students and faculty members shared their feelings about what the event means to them.
Doctoral hooding
It was a day of triumph, cheers and collective relief as more than 160 students from 21 nations participated in the University of Delaware's Doctoral Hooding Convocation held Friday morning on The Green.
Thursday, March 1, 5:30-7 p.m. -- "Spring Clean Your Diet:  A Holistic Approach to Starting the Spring," 104 Willard Hall Education Building.  Christa Smedile, certified holistic health counselor and founder/owner of Lotus Living, will discuss foods that strengthen and detoxify the body, keys to natural weight loss, mental cleansing and stress reduction techniques, and more.
Thursday, March 15, 5:30-7 p.m. -- "Community Supported Agriculture:  Healthy, Sustainable Food Options in Delaware," 104 Willard Hall Education Building.  Dan Kasper, chair of the FGPC, will discuss the benefits of community supported agriculture operations (CSAs).  He will also discuss how Delaware residents can enroll in a CSA, detailing specific CSAs in the area. 
Thursday, April 12, 5:30-7 p.m. -- "How to Farm and Garden Organically," 006 Willard Hall Education Building. Toby Hagerott, local organic farmer and owner of Bayberry Farm in Middletown, Del., will discuss how he operates his organic farm. Hagerott is an expert in growing food in a sustainable way, and will discuss ways that anyone can grow food organically at home.
Thursday, May 2, 5:30-7 p.m. -- "The Benefits of Eating Fresh, Raw Foods with Green Smoothies," 104 Willard Hall Education Building. Smedile will be back to discuss the benefits of eating fresh organic produce.  She will also demonstrate how to make fresh fruit/vegetable smoothies, including samples.
"Permaculture without Land -- How to Grow Food without a Yard!"  Date and location to be announced. Melissa Miles, certified permaculturalist, will discuss how to grow food in containers organically.  This workshop will be useful for students and others who do not have their own land on which to grow but who enjoy fresh, organic food.
"What in the World is WWOOFing (World Wide Opportunities on Organic Farms)?"  Date and location to be announced.  Eva Wilson and Elizabeth Hetterly, UD students and experienced WWOOFers, will discuss the experiences they've had spending time volunteering on organic farms. They will also discuss how anyone can do the same.
Space is limited, so those who plan to attend are asked to RSVP to Courtney Siegert at siegert@udel.edu.  
The FGPC will gratefully accept donations at the events, but they are not required.  See FGPC's full calendar at the organization's website for details.
About the Food and Gardening Policy Committee
The Food and Gardening Policy Committee is an all-volunteer student group on the UD campus that provides classroom and hands-on experience to anyone that would like to learn how to grow food in a sustainable manner.
The committee operates a garden in conjunction with the English Language Institute at the ELI building at 189 W. Main St. in Newark.  Initial funding for the garden project was provided by the generous donations of the University community through the UD Sustainability Fund.
The garden is open to visitors.  Those who are interested in participating in the committee can send email to Dan Kasper at dkasper@udel.edu.