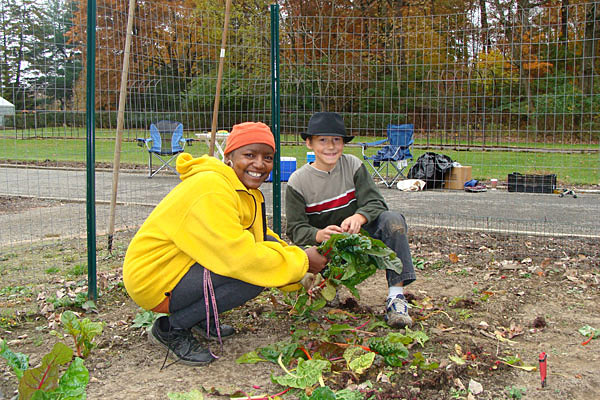 March 3: Community gardens
Community and school gardening workshop to be held in Townsend Hall
1:31 p.m., Feb. 6, 2012--Are you interested in starting or maintaining a community or school garden? Experts from the University of Delaware, Delaware Department of Agriculture, Delaware Center for Horticulture and Healthy Foods for Healthy Kids will hold an information session on Saturday, March 3, from 9 a.m. to noon, for interested educators, community members and gardeners.
The session will highlight successful, local garden projects and provide information to help participants in their community or school garden, whether that's a vegetable garden, nature trail or butterfly garden.
June 5: Blue Hen 5K
University of Delaware graduates planning to attend Alumni Weekend are encouraged to register for the annual Blue Hen 5K walk and run, which will be held Sunday morning, June 5.
June 6-9: Food and culture series
The 20th annual June Lecture Series at the Osher Lifelong Learning Institute at UD in Wilmington will be held June 6-9. Titled 'June a la Carte,' this year's program focuses on great political documents, feminism, world politics and a Newark cuisine sampler.
"A workshop like this is long overdue," says Carrie Murphy, educator for ornamental horticulture with UD Cooperative Extension.  "For the last two to three years, we've seen a major influx of phone calls, emails and in-person questions about starting and maintaining school and community gardens. Through the workshop, we hope to not only give people the resources that they need, but also give them a space to network with each other."
In addition to expert presentations, Master Gardeners will have displays on a variety of topics including water conservation, soil testing, attracting pollinators and more. 
The information session will be held in 132 Townsend Hall on the University of Delaware campus.  Townsend Hall is located at 531 South College Avenue in Newark.
To register, call or email Murphy at 302-831-2506 or cjmurphy@udel.edu.  Preregistration is required, but the workshop fee of $5 will be collected at the door.  Participants are asked to bring their own mugs for coffee.