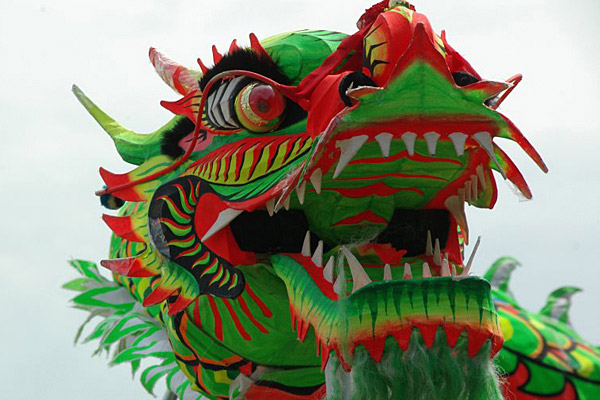 Feb. 24: Year of the Dragon
Chinese New Year celebration to feature dancing, singing, cultural performances
7:46 a.m., Feb. 21, 2012--The Chinese Students and Scholars Association and the Confucius Institute at the University of Delaware will celebrate the Chinese New Year — the Year of the Dragon—with a gala on Friday, Feb. 24, from 7 to 9:30 p.m., in Mitchell Hall. 
Chinese dancing, singing and other cultural performances, as well as a raffle, will be featured. The University community and the public are invited to attend. Admission is $5 per person.
Fulbright awards
Three University of Delaware students and an alumna have received word this spring that they will travel abroad as part of the newest class of Fulbright Student Program award winners.
Peace Corps plans
Two University of Delaware students, John McCarron and Bridgette Spritz, have been selected as Peace Corps volunteers and will serve in Ghana and Rwanda.
The dragon is viewed as the mightiest sign in the Chinese zodiac, and the Year of the Dragon is believed to bring success and happiness. 
The Chinese New Year, which is actually known as the Spring Festival in China, is regarded as China's most important holiday. As part of the festivities, it is common in China to decorate doors and windows with sayings such as "good fortune" cut out of red paper, thoroughly cleaning the house to sweep away bad fortune and to make way for new luck, giving presents of money in red envelopes, hosting a large family dinner, and celebrating with a lantern festival with red lanterns hung outside houses. A lion dance and fireworks also are among the holiday traditions.