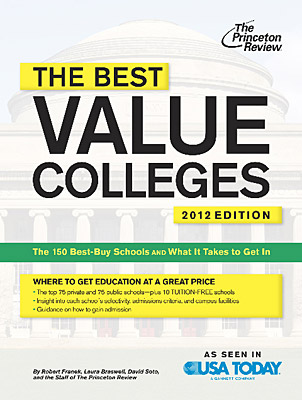 Smart money
UD named 'best value college'
11:47 a.m., Feb. 8, 2012--The University of Delaware is one of 75 "best value" public institutions of higher education in the country, according to a new book published by The Princeton Review. 
The book, The Best Value Colleges: 2012 Edition, and a companion website profile 75 public and 75 private colleges and includes information on campus culture, facilities and financial aid offerings. 
From graduates, faculty
As it neared time for the processional to open the University of Delaware Commencement ceremonies, graduating students and faculty members shared their feelings about what the event means to them.
Doctoral hooding
It was a day of triumph, cheers and collective relief as more than 160 students from 21 nations participated in the University of Delaware's Doctoral Hooding Convocation held Friday morning on The Green.
In its profile of the University of Delaware, the Princeton Review editors write, "Delaware students benefit from a series of signature academic programs, where students rave about the 'challenging classes and friendly professors.'" 
The profile cites service learning, study abroad, undergraduate research opportunities and the First Year Experience, as well as UD's engineering, science, business, education, chemical engineering and art conservation programs and the University Honors Program, which it calls the "intellectual pearl of the University." 
In a section called "The Bottom Line," the editors write, "The cost of attending the University of Delaware is comparatively cheap, especially if you're from Delaware," and they note that the Commitment to Delawareans "works to make a UD education affordable to all qualified state residents." 
The "Best Value Colleges" list and information about the schools are also posted on a dedicated area of the website of USA Today, which has been the Princeton Review's online publishing partner for this project since 2009. The website features an exclusive database that allows users to view in-depth details about the schools by clicking on an interactive map. Users can explore criteria including cost of attendance and financial aid data, enrollment size, location and The Princeton Review's analysis of why it chose each school as a "Best Value." 
The Princeton Review selected its "Best Value Colleges" schools based on institutional data and student opinion surveys collected from 650 colleges and universities that the company regards as the nation's academically best undergraduate institutions. 
The selection process analyzed more than 30 data points broadly covering academics, cost and financial aid. Cost and financial aid data came from the company's fall 2011 surveys of school administrators. Data on academics came from its fall 2010 through fall 2011 surveys of school administrators. Data from students attending the schools over these years included their assessments of their professors and their satisfaction with their financial aid awards.