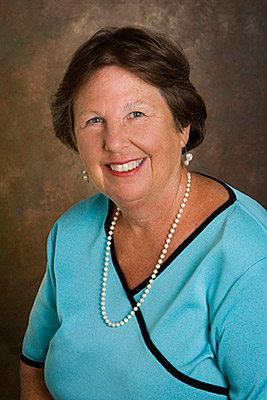 Merit Award
UD's Andersen presented Eastern Sociological Society Merit Award
8:32 a.m., Feb. 28, 2012--Margaret L. Andersen, associate provost and Edward F. and Elizabeth Goodman Rosenberg Professor of Sociology at the University of Delaware, has been presented the Eastern Sociological Society Merit Award.
The Merit Award, a career award given to just one person each year, was presented during the society's annual meetings held Feb. 23-26 in New York City.
National Medal of Science
President Barack Obama recently presented the National Medal of Science to University of Delaware alumnus Rakesh Jain.
Warren Award
Rosalind Johnson, assistant dean for student success in the NUCLEUS Program in UD's College of Arts and Sciences, was presented the John Warren Excellence in Leadership and Service Award during a May 26 ceremony.
It recognizes outstanding contributions to the discipline, the profession and the society.
Andersen, who also serves as executive director of the President's Diversity Initiative at UD, was honored for her significant scholarship and influence in the field of sociology.
In presenting the Merit Award, Andersen was cited by the selection committee -- drawing on letters from colleagues who placed her name in nomination for the award -- for her collections of work on gender, race and class that "synthesize the best empirical research and theoretical perspective on gender, race and ethnicity across the breadth of sociology" and have become "standard bearers in the field."
She was hailed for work that is "far reaching and interdisciplinary," and for developing "a sense of connection which clearly makes her so very effective at what she does."
About Margaret L. Andersen
Andersen, a graduate of Georgia State University who received her master's and doctoral degrees from the University of Massachusetts at Amherst, joined the UD faculty in 1974.
At UD, she has received the excellence in teaching award, the outstanding teaching award from the College of Arts and Sciences, the faculty mentor award given by the McNair Scholars Program and the E. Arthur Trabant Institutional Award for Women's Equity.
Honors include the 2008 Robin M. Williams, Jr., Lectureship by the Eastern Sociological Society; the 2006 Jessie Bernard Award, which is given annually by the American Sociological Association in recognition of scholarly work that has enlarged the horizons of sociology to encompass fully the role of women in society; and the 2004 Sociologists for Women in Society Feminist Lecturer Award, which is given annually to a person whose work benefits women; and.
Andersen is the author of Thinking About Women: Sociological Perspectives on Sex and Gender and On Land and On Sea: Women in the Rosenfeld Collection, and co-author or co-editor of Race, Class and Gender, Understanding a Diverse Society, Sociology: The Essentials, Understanding Society: Readings in Sociology, and Living Art: The Life of Paul R. Jones, African American Art Collector.