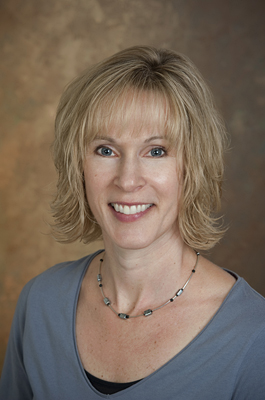 For the Record, Dec. 9, 2011
University faculty report recent honors, presentations, publications
9:29 a.m., Dec. 9, 2011--For the Record provides information about recent professional activities of University of Delaware faculty, staff, students and alumni.
Recent honors, presentations and publications include the following:
From graduates, faculty
As it neared time for the processional to open the University of Delaware Commencement ceremonies, graduating students and faculty members shared their feelings about what the event means to them.
Doctoral hooding
It was a day of triumph, cheers and collective relief as more than 160 students from 21 nations participated in the University of Delaware's Doctoral Hooding Convocation held Friday morning on The Green.
Honors
Kristi L. Kiick, professor of materials science and engineering and deputy dean of the College of Engineering, has been selected to the American Institute for Medical and Biological Engineering (AIMBE) College of Fellows, Class of 2012. This is an elite appointment that distinguishes Kiick as a leader in the medical and bioengineering community and sets her among the top 2 percent of her peers.
Kiick was selected for  "seminal contributions to the design and synthesis of novel macromolecular biomaterials, including homogeneous glycopolymers and cell-responsive growth-factor crosslinked matrices." She will be inducted Feb. 20, 2012, during the AIMBE 21st annual meeting in Washington, D.C. AIMBE College Fellows include the top 1,000 outstanding bioengineers in academia, industry and government. They are considered "the life-blood of AIMBE and work toward realizing AIMBE's vision to provide medical and biological engineering innovation for the benefit of humanity."
Theodore E. D. Braun, professor emeritus of French and comparative literature, has been unanimously elected as a membre correspondant of the Académie de Montauban. This category of membership is awarded to regular members who do not live in the circumscription of the académie. The Académie de Montauban, chartered as a royal academy in 1744, had been founded in 1730 as the Société Littéraire de Montauban by Jean-Jacques Le Franc de Pompignan, a prominent magistrate and erudite author who was targeted by Voltaire as a dangerous enemy of the philosophers who were trying to alter the course of French society; Voltaire wrote countless satires against Le Franc, engaging in character assassination and calumny, and essentially driving Le Franc into exile at his estate in Pompignan. Braun is recognized both as an expert on Voltaire and as the world's leading scholar of Le Franc de Pompignan. He is expected to be formally inducted into the academy in April 2012.
Carol Hoffecker, Richards Professor Emerita of History, was presented the Governor's Heritage Award by Gov. Jack Markell during a ceremony Dec. 7 in Dover. The Governor's Heritage Award is presented annually to an individual who has made a distinguished contribution to the recognition, preservation and celebration of Delaware's heritage. In a career focused on the history of Delaware, Hoffecker has written numerous books and articles that explore aspects of the state, its government, its people, and its economy. Her two volumes on the history of Wilmington continue to provide perspective on the connection of urban and industrial development.
Presentations
David Pong, professor of history and Asian Studies, delivered a lecture on "The Rise of China: The Long 20th Century" at the English Speaking Union of Delaware, Nov. 17, at the Greenville Country Club, Wilmington, Del.
Martha Carothers, professor of art, presented "Books, Pages, Images, Words" at City University of Hong Kong on Nov. 2 in Hong Kong and "Travel Writing and Autobiography in Student Book Arts" at Savannah College of Art and Design Hong Kong on Nov. 7.
Cathy Matson, professor of history, presented a research paper entitled "Mathew Carey's Learning Experience: Commerce, Manufacturing and the Panic of 1819" at a two-part international conference that took place in Philadelphia and Dublin, Oct. 27-29 and Nov. 17-19. The conference, "Ireland, America, and Worlds of Mathew Carey," was co-sponsored in Philadelphia by the Program in Early American Economy and Society at the Library Company of Philadelphia, the McNeil Center for Early American Studies and the University of Pennsylvania Libraries. Matson, who is program director of the Program in Early American Economy and Society at the Library Company of Philadelphia, organized and hosted this conference with the co-sponsors.
Theodore E. D. Braun, professor emeritus, French and comparative literature, "The Many Sins and Crimes of Des Grieux: Morality and Law in Manon Lescaut," at the 42nd annual meeting of the East-Central American Society for 18th Century Studies, at Penn State University, Nov. 3-6.
Publications
Lindsay Hoffman and Dannagal G. Young, assistant professors in the Department of Communication, had an article published in Communication Research Reports (Vol. 28, Numbers 1-4, 2011). The article was called "Satire, Punch Lines, and the Nightly News: Untangling Media Effects on Political Participation." Also, Hoffman's article, "Why Would You Decide to Use an Online Dating Site? Factors That Lead to Online Dating," was published in the same edition.
Rebekah Helton, research associate in biological sciences and at the Delaware Biotechnology Institute BioImaging Center, Deborah H. Powell, research associate at the Delaware Biotechnology Institute BioImaging Center, and K. Eric Wommack, professor in the Department of Plant and Soil Sciences and at the Delaware Biotechnology Institute, have published a journal article, "Interannual Dynamics of Viriobenthos Abundance and Morphological Diversity in Chesapeake Bay Sediments," in FEMS Microbiology Ecology, first available online Nov. 21.
To submit information to be included in For the Record, write to ud-ocm@udel.edu.