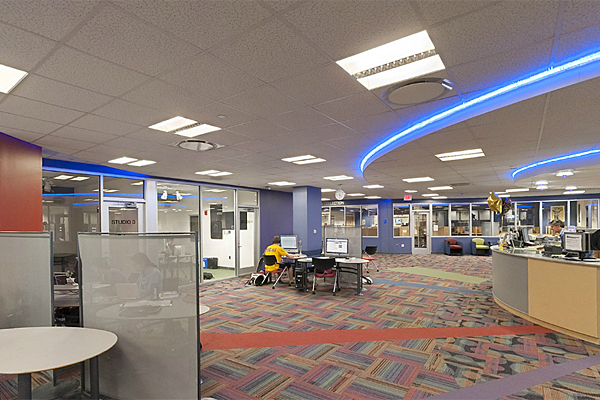 SMDC orientation
UD Library offers Student Multimedia Design Center orientation sessions
9:30 a.m., Aug. 23, 2011--The University of Delaware Library will offer Student Multimedia Design Center orientation sessions five times in September.
The Student Multimedia Design Center provides 80 multimedia workstations, six studios and two classes for multimedia creation. 
June 6: UDid It! Picnic
All UD faculty and staff members are invited to attend the annual UDid It! employee appreciation picnic, set from 11 a.m.-1:30 p.m., Monday, June 6, on The Green.
2FA protects you
If you are using two-factor authentication (2FA), even if a hacker has your password, your information is probably safe.
The 30-minute orientation will provide an overview of the facility and services offered in the center, which is on the lower level of Morris Library.
Each orientation session will begin with an informative tour of the studios, classrooms and general computing areas that comprise the Student Multimedia Design Center. Participants will learn about all multimedia services and other library services offered by the center.
Five identical sessions will be held. The sessions will be led by Bryce Spencer, senior assistant librarian, and will be held in Classroom B of the Student Multimedia Design Center. Sessions are available on:
Tuesday, Sept. 6, 10:30-11 a.m.
Wednesday, Sept. 7, 2:30-3 p.m.
Thursday, Sept. 8, 2:30-3 p.m.
Friday, Sept. 9, 10:30-11 a.m.
Monday, Sept. 12, 9:30-10 a.m.
The orientations are available at no charge and are open to University of Delaware faculty, staff and students. To register online, go to this website.
Questions about the orientation can be sent via email to lib-workshops@udel.edu or answered by calling 302-831-2432.