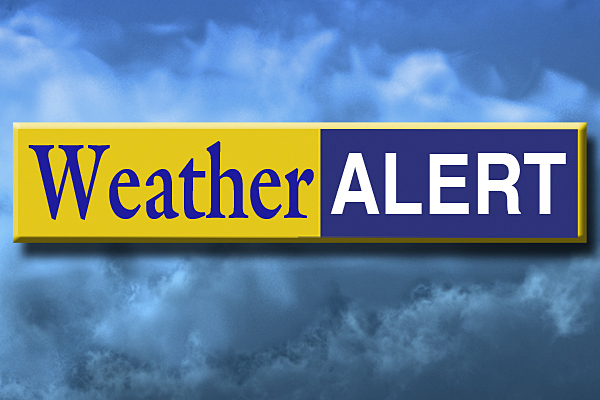 Aug. 26 update: Opening delayed
With Hurricane Irene approaching, UD postpones events
Editor's note: This article was updated at 6:15 p.m., Aug. 27, 2011.
12:40 p.m., Aug. 26, 2011--Hurricane Irene is expected to hit Newark Saturday afternoon into Sunday evening, Aug. 27-28.
The University of Delaware is postponing opening weekend until further notice. Students should not plan to move in until further notice. Classes will not begin on Tuesday, Aug. 30, as originally scheduled. 
From graduates, faculty
As it neared time for the processional to open the University of Delaware Commencement ceremonies, graduating students and faculty members shared their feelings about what the event means to them.
Doctoral hooding
It was a day of triumph, cheers and collective relief as more than 160 students from 21 nations participated in the University of Delaware's Doctoral Hooding Convocation held Friday morning on The Green.
Aug. 27 update
Delaware Gov. Jack Markell has issued a "Level 2" driving restriction for the state, in effect in New Castle County at 10 p.m., Aug. 27. The restriction prohibits non-emergency travel, except for those who are evacuating from flooding or flood-prone areas. 
Aug. 26 update
University officials continue to monitor the weather situation and will be making decisions about rescheduling opening of semester activities once the effects of Hurricane Irene can be evaluated. 
New Student Convocation and New Graduate Student Convocation, both originally scheduled on Monday, Aug. 29, will not be held.
For students
There will be limited services provided to the students who are remaining in residence halls on campus.
Pencader, Rodney and Russell Dining Halls will be open on Saturday, Aug. 27, for brunch from 11 a.m.–2 p.m. During brunch Saturday, students will be able to pick up "meal selections to go" for dinner Saturday and brunch Sunday. Students are encouraged to bring reusable bags to pack their meals, as well as reusable beverage containers for drinks that are not bottled, such as milk. Trabant, Perkins, the various markets and carts will be closed throughout the weekend. Pencader, Rodney, Russell and Kent Dining Halls will re-open for dinner Sunday, Aug. 28 from 5–7:30 p.m. 
Student Health Services will be open 24/7 for patient care assessments beginning at  8 a.m., Saturday. Assessments by registered nurses will continue throughout the weekend with physician/mental health counselors available for phone consultation. Emergencies and severely ill students will be referred to Christiana Hospital with ambulance transportation provided through Public Safety (302-831-2222). Student Health Service will be open for full services at 8 a.m. on Monday, Aug. 29.
UD shuttle buses will be running on Saturday from 10 a.m.–3 p.m. There will not be any bus service on Sunday.
The University Bookstore at 83 East Main St. is now scheduled to be open Saturday from 9 a.m.-6 p.m., Sunday from noon-6 p.m., and Monday from 9 a.m-8 p.m. 
A revised schedule of opening week activities will be posted after the storm passes.
For UD employees
University employees should make sure their offices are secure and windows are closed and locked, and they should take precautions for any possible water damage or power outages.
UD's Department of Environmental Health and Safety has prepared a list of precautionary measures for campus researchers. Click here for the PDF. 
Offices that receive a large number of external phone calls should adjust their recorded messages for the weekend and refer callers to the University homepage for up-to-date information.
The following links provide general safety information on hurricane preparedness:
-- http://www.ready.gov/america/beinformed/hurricanes.html
-- http://www.nhc.noaa.gov/HAW2/english/disaster_prevention.shtml
Closings
The University of Delaware Football Youth Clinic, scheduled at 4:30 p.m., Saturday, Aug. 27, has been canceled. It will not be rescheduled. 
The Carpenter Sports Buildling will be open from 9 a.m.-noon, Saturday, Aug. 27, and closed Sunday, Aug. 28.
The Outdoor Pool will be closed Saturday and Sunday, Aug. 27-28.
The Ice Arenas will be closed Sunday, Aug. 28.
The UDairy Creamery will be closed Saturday and Sunday, Aug. 27-28. Visit the creamery's website and Facebook page for more information.
The Elbert N. and Ann V. Carvel Research and Education Center in Georgetown will be closed from 2 p.m., Friday, Aug. 26, through Monday, Aug. 29. Updates to this schedule will be available on the main phone line at 302-856-7303.
Aug. 25 update
Students who are currently on campus are advised to drop off their belongings and return home. While the campus is not being evacuated, significant flooding and power outages are expected. The University will provide services to students who remain, but again, students are encouraged to return home if possible.
Students who choose to remain in the residence halls must notify a Residence Life staff member immediately.  
1743 Welcome Days and all weekend activities have been canceled. 
All students should update their emergency contact information to receive text updates throughout the weekend as information is available: http://www.udel.edu/registrar/students/emerupdate.html.
The UD homepage will be where all information is communicated.
For a PDF on hurricane safety procedures, click here. 
Associate in Arts Program
Students in the Associate in Arts Program should follow the Delaware Technical and Community College schedule.