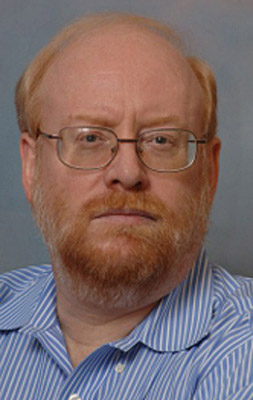 May 2: Global Agenda
'Future of Intelligence and Espionage' to be topic of Global Agenda lecture
2:38 p.m., April 26, 2012--Matthew M. Aid, a leading intelligence historian and expert on the National Security Agency, will discuss "The Future of Intelligence and Espionage" as the spring Global Agenda lecture series concludes at 7:30 p.m., Wednesday, May 2, in Mitchell Hall on the University of Delaware campus in Newark.
Aid was instrumental in exposing that U.S. intelligence agencies had been improperly "reclassifying" and removing documents from the National Archives to keep them secret. 
June 5: Blue Hen 5K
University of Delaware graduates planning to attend Alumni Weekend are encouraged to register for the annual Blue Hen 5K walk and run, which will be held Sunday morning, June 5.
June 6-9: Food and culture series
The 20th annual June Lecture Series at the Osher Lifelong Learning Institute at UD in Wilmington will be held June 6-9. Titled 'June a la Carte,' this year's program focuses on great political documents, feminism, world politics and a Newark cuisine sampler.
He is a Russian linguist, and author of Intel Wars: The Secret History of the Fight Against Terror (2012), Secret Sentry: The Untold History of the National Security Agency (2009) and co-editor with Cees Wiebes of Secrets of Signals Intelligence During the Cold War and Beyond (2001).
Aid is a regular commentator on intelligence matters for The New York Times, the Financial Times, the National Journal, the Associated Press, CBS News, National Public Radio and others.
Global Agenda presentations are free and open to the public. The theme of the 2012 series is "Spies, Lies and Sneaky Guys: Espionage and Intelligence in the Digital Age."
Ralph Begleiter, director of the Center for Political Communication, serves as moderator.
Global Agenda is presented by the Institute for Global Studies, the Department of Communication, the Department of Political Science and International Relations and the Center for Political Communication.
More information on the series, including links to UDaily and video coverage of recent lectures, can be found on the Global Agenda website.