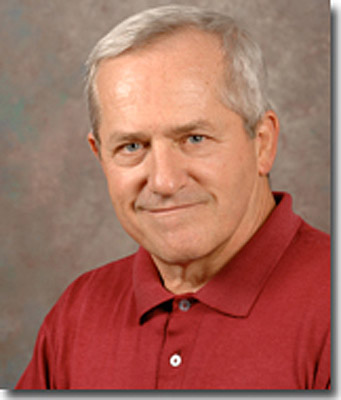 Theatre fellow
UD's Browning named United States Institute of Theatre Technology Fellow
1:47 p.m., April 2, 2012--William Browning, professor of theatre at the University of Delaware, has been named a fellow of the United States Institute of Theatre Technology, a lifetime honor bestowed upon just 2.5 percent of the institute's members and awarded only in the event of a vacancy
"Not just anyone can be named a fellow of the institute," states the USITT on its website. "There are no applications for membership. This is a lifetime honor awarded by other fellows to a member who has made exceptional contributions to the work of the Institute and to the entertainment industry."
National Medal of Science
President Barack Obama recently presented the National Medal of Science to University of Delaware alumnus Rakesh Jain.
Warren Award
Rosalind Johnson, assistant dean for student success in the NUCLEUS Program in UD's College of Arts and Sciences, was presented the John Warren Excellence in Leadership and Service Award during a May 26 ceremony.
Browning was named a fellow at the institute's 2012 conference, held last week in Long Beach, Calif. 
About William Browning
Browning founded and remains head of the Technical Production Program of the Professional Theatre Training Program. He also regularly designs lighting and scenery for PTTP and Resident Ensemble Players productions.
He has been an active member of the United States Institute for Theatre Technology since 1975, and currently serves as the Technical Production Commission's associate editor for TD&T, USITT's quarterly publication.
About the United States Institute for Theatre Technology
The United States Institute for Theatre Technology is a membership organization, which aims to advance the skills and knowledge of theatre, entertainment and performing arts professionals involved in the areas of design, production and technology, and to generally promote their interests. USITT is a non-profit organization, headquartered in Syracuse, N.Y.