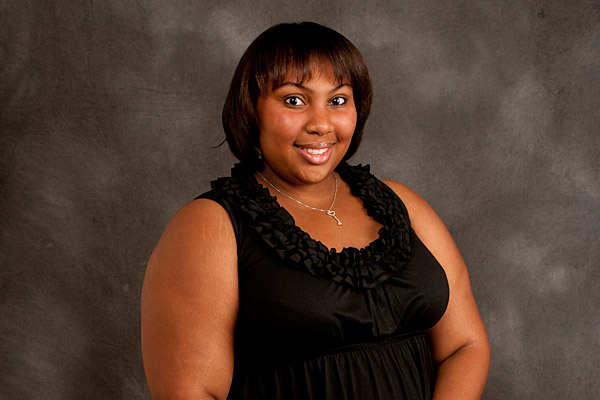 AAUW award
Newark organization honors outstanding graduating senior
1:28 p.m., April 26, 2012--Taria Pritchett, an English education student at the University of Delaware, has been selected by the Newark, Del., branch of the American Association of University Women (AAUW) as this year's outstanding senior woman.
The AAUW award is presented annually to a graduating senior in recognition of outstanding academic achievement and leadership in volunteer service. Pritchett will receive the award at the May 21 meeting of the Newark AAUW, and she also will be recognized at the University's English education annual reception and Department of English convocation ceremony.
National Medal of Science
President Barack Obama recently presented the National Medal of Science to University of Delaware alumnus Rakesh Jain.
Warren Award
Rosalind Johnson, assistant dean for student success in the NUCLEUS Program in UD's College of Arts and Sciences, was presented the John Warren Excellence in Leadership and Service Award during a May 26 ceremony.
Pritchett, of Wilmington, Del., is a UD resident assistant and a member of the ASPIRE (Academic Support Program Inspiring Renaissance Educators), UD TRIO-Student Support Services and Ronald E. McNair Scholars programs. The federal TRIO programs are a collection of outreach and academic service programs designed to target and assist low-income students, first-generation college students and individuals with disabilities as they progress from middle school to graduate studies.
In March, Pritchett was selected as the TRIO Achiever Award recipient for Delaware. She is planning a career as a teacher and has been accepted for graduate school by the universities of Pennsylvania and Maryland.