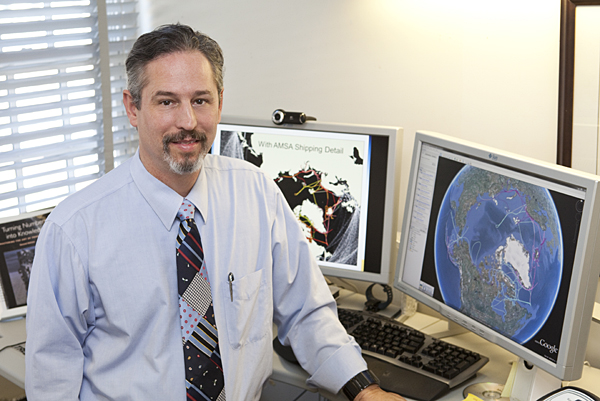 Sustainable shipping
Cast your vote for UD's James Corbett, international maritime award finalist
1:21 p.m., June 15, 2011--The University of Delaware's James Corbett is one of four finalists for the international Outstanding Contribution to Sustainable Shipping Award. The award honors those who have raised awareness about ways the shipping industry can improve its environmental record.
The award is given by SustainableShipping.com, an online news site focusing on marine transportation and the environment. Organizers of the awards said that Corbett, professor of marine policy in the College of Earth, Ocean, and Environment, was nominated because of his key role in helping the industry gain a better understanding of the impacts of shipping.
'Resilience Engineering'
The University of Delaware's Nii Attoh-Okine recently published a new book with Cambridge University Press, "Resilience Engineering: Models and Analysis."
Reviresco June run
UD ROTC cadets will run from New York City to Miami this month to raise awareness about veterans' affairs.
"His studies have helped develop realistic emission reduction measures and regulations, and his forward-thinking approach has given an industry that is lacking in research and development some tangible figures and a direction of how to move forward," they wrote in a letter notifying Corbett of his nomination.
Among his many recent research projects are those on making freight movement greener and ship traffic in the Arctic.
The winner will be decided by an online vote. Anyone can cast a vote — just visit the website and create a profile, a step that allows you to see an overview of each finalist before entering your choice. Voting closes July 1.
On July 7, organizers will announce the winner at the Sustainable Shipping Awards in London. The awards event, now in its third year, attracts about 150 experts from nearly 20 countries. 
Article by Elizabeth Boyle
Photo by Ambre Alexander