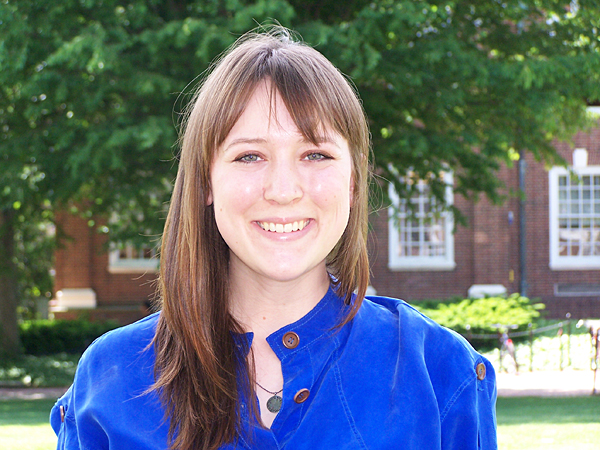 National recognition
Recent grad wins national Phi Kappa Phi fellowship
11:20 a.m., June 22, 2011--Kimberly L. Stevenson, who received an honors bachelor's degree in biological sciences at the University last month, has been selected for a national Phi Kappa Phi graduate fellowship of $5,000. 
Stevenson, who is from Tucson, Ariz., will pursue of a master of research in medicine degree at the University of St Andrews in Scotland and then will attend medical school at Georgetown University School of Medicine in Washington, D.C.
National Medal of Science
President Barack Obama recently presented the National Medal of Science to University of Delaware alumnus Rakesh Jain.
Warren Award
Rosalind Johnson, assistant dean for student success in the NUCLEUS Program in UD's College of Arts and Sciences, was presented the John Warren Excellence in Leadership and Service Award during a May 26 ceremony.
She is one of 60 recipients of the Phi Kappa Phi Fellowships, which are selected based on academic performance; leadership and service on the campus and in the community; evidence of graduate potential; personal statement of educational perspective, purpose and objectives; and recommendations.
Founded in 1897, Phi Kappa Phi is the nation's oldest, largest and most selective all-discipline honor society. It annually inducts more than 30,000 students, faculty, professional staff and alumni. 
Earlier this year, Stevenson was one of four UD students to receive a Fulbright award, which also will support her studies in Scotland.