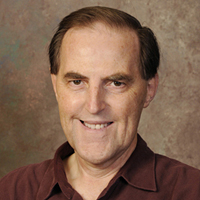 Stand and deliver
Physical therapy professor receives NSF grant for research on standing balance
2:16 p.m., April 4, 2011--John Scholz, professor in the Department of Physical Therapy at the University of Delaware, has been awarded a one-year $162,766 grant from the National Science Foundation (NSF) for research to investigate how the brain controls upright posture.
The project addresses how sensory information is used to coordinate the many joints of the body during stable standing, while simultaneously allowing the person to perform other, more dynamic movements.
Chronic wounds
UD's Millicent Sullivan and Kristi Kiick have received a $1.4 million grant from the National Institutes of Health for research that could provide a new approach to the treatment of chronic wounds.
Prof. Heck's legacy
The American Chemical Society is highlighting the legacy of the late Nobel laureate Richard Heck, the Willis F. Harrington Professor Emeritus of Chemistry at the University of Delaware with a digital tribute on its publications website.
"Poor standing balance is a leading contributor to falls and subsequent hospitalization of the elderly," Scholz says, "and this project may provide important insights to guide the development of new treatments. A better understanding of how sensory information affects basic coordination processes in healthy individuals will serve as a basis for future studies of people with balance problems, including elderly people at risk for falls and, eventually, for the development of rehabilitation strategies for ameliorating such problems." 
The project provides laboratory experiences for undergraduate students through UD's Undergraduate Research Program and for high school students through the STEM program of Cecil County, Md. 
It also fosters an international collaboration with investigators at the University of Maryland and the Rühr University in Bochum, Germany, including international research experience for a graduate student from each of the two participating U.S. universities.
The project was funded by NSF's Division of Behavioral and Cognitive Sciences through the Experimental Program to Stimulate Competitive Research (EPSCoR).
Article by Diane Kukich