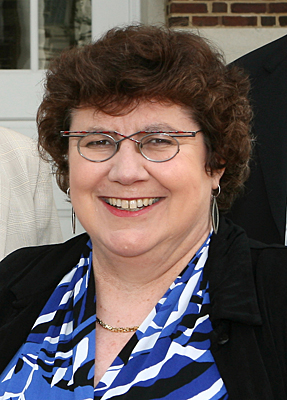 Focus on STEM
Scantlebury appointed to Delaware education council
1:20 p.m., April 19, 2011--Kate Scantlebury, a University of Delaware chemist whose specialty is science education, has been appointed to the state's Science, Technology, Engineering and Math (STEM) Education Council.
Scantlebury, a professor in the Department of Chemistry and Biochemistry and director of the Secondary Education programs in the College of Arts and Sciences, was named to the new council by Delaware Gov. Jack A. Markell.
'Resilience Engineering'
The University of Delaware's Nii Attoh-Okine recently published a new book with Cambridge University Press, "Resilience Engineering: Models and Analysis."
Reviresco June run
UD ROTC cadets will run from New York City to Miami this month to raise awareness about veterans' affairs.
The 23-member council, which held its inaugural meeting in March, includes educators from universities and public schools, school administrators, high-tech companies that employ Delawareans and representatives from state government. The goal of the group is to make sure students graduate from Delaware secondary schools with the education and skills that employers now and in the future are seeking.
"Where are the jobs of the future going to be?" said former U.S. Sen. Ted Kaufman, an engineer and co-chair of the council. "So many are going to be in STEM fields and require STEM backgrounds."
Scantlebury, who also is coordinator of secondary science education at UD, was recently elected to head the Research Division of the National Science Teachers Association (NSTA), the largest science education organization in the world.