Introduction to StarOffice
StarOffice is a collection of programs to read common office documents and create new ones on the Sun Ray terminals. Office documents may include text documents (e.g., MS Word .doc files), spreadsheets (e.g., MS Excel .xls files), and presentations (e.g., MS PowerPoint .ppt files).
Installing StarOffice in your account
You do not automatically have all the files needed to run StarOffice in your account until the first time you access a file that requires StarOffice or you select a StarOffice application from the Launch > Applications > Office menu. You will see the following message displayed to indicate that the installation program has started to install StarOffice.

The StarOffice 7 Installation window will be displayed as shown below. Click Next >> to start the installation.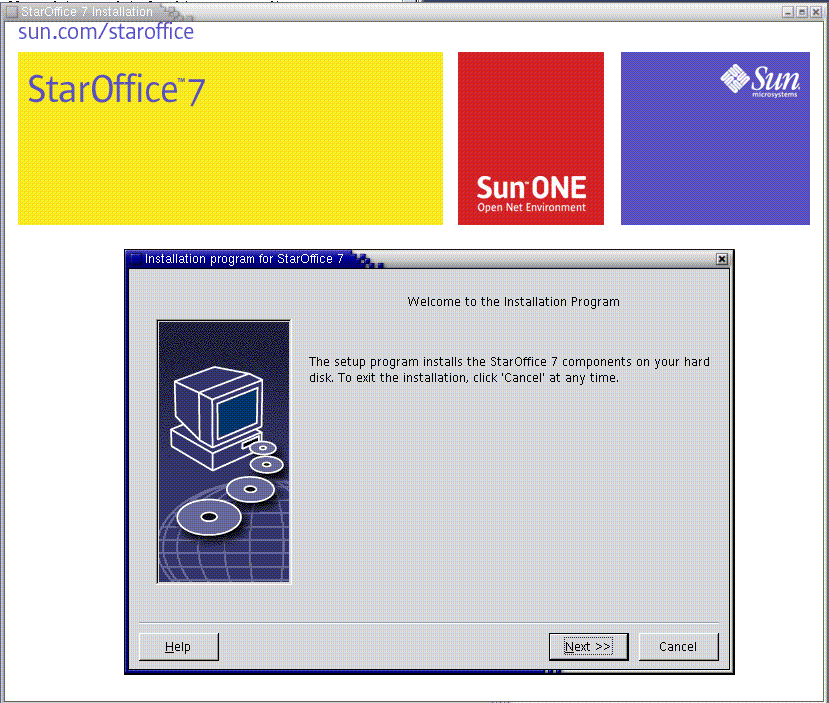 The Important Information window will appear. Click Next >> to continue.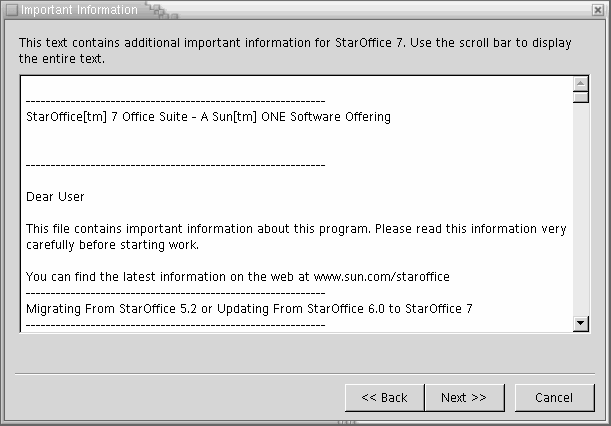 The Software License Agreement window should appear. Slide the scroll bar to the bottom. This will allow you to click in the box I accept the terms of the Agreement. Click Next >> to continue.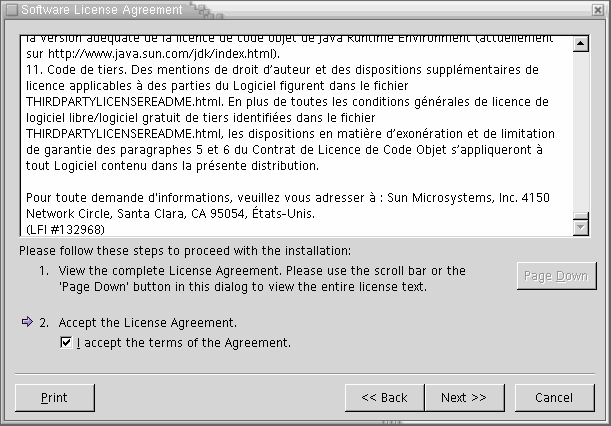 You do not need to enter any user data. Just click Next >> to continue.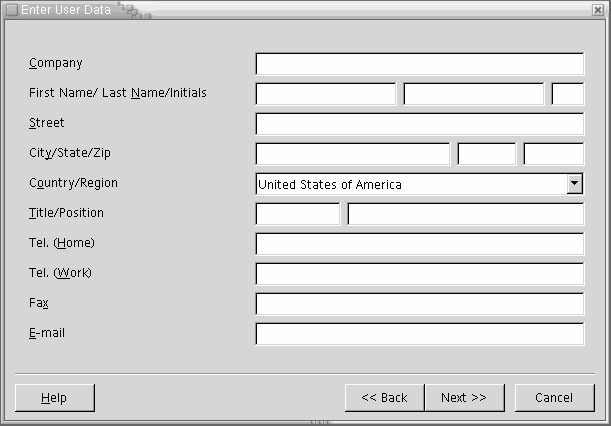 Select the Workstation Installation radio button and click Next >> to continue.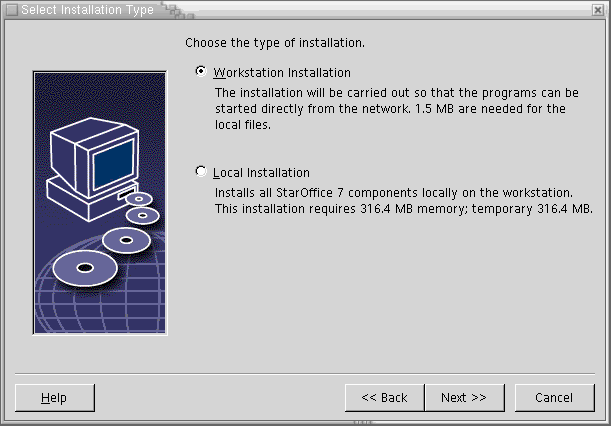 Now you are ready to actually install StarOffice. Click Install to begin the installation process.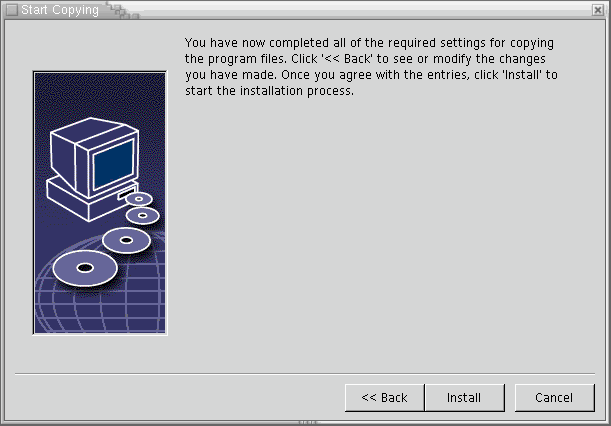 StarOffice has finished installing. Click Complete to exit the installation program.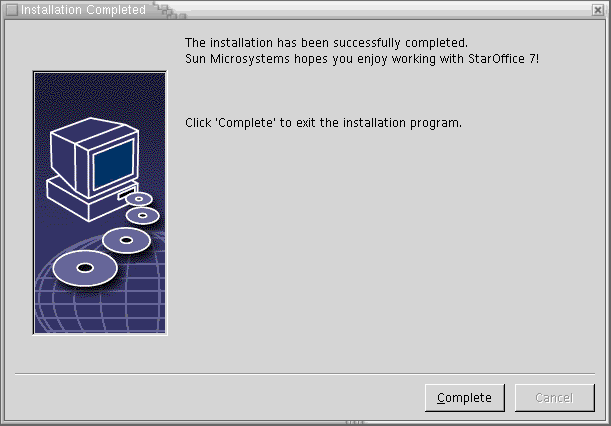 You will be asked to register StarOffice the first time you use it. Select the Never register radio button and click OK as this copy is already registered to the University of Delaware.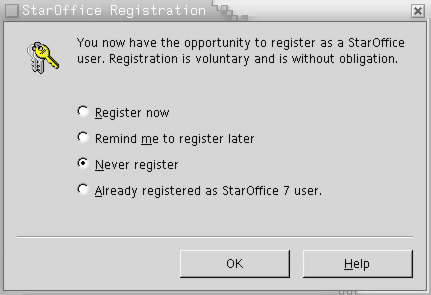 To create new StarOffice documents, use the following Launch > Applications > Office menu selections. Choosing any of these menu selections the first time will automatically install StarOffice in your account.
| Type of Document | Launch > Application > Office Menu Selection |
| --- | --- |
| Word Processing (.doc) | StarOffice 7 Text Document |
| Presentation (.ppt) | StarOffice 7 Presentation |
| Spreadsheet (.xls) | StarOffice 7 Spreadsheet |
To open an existing document, double-click the icon in a Nautilus window, or use Launch > Applications > Office to select the appropriate StarOffice application from the menu.
To print a document, use File > Print from within the appropriate StarOffice application. Make sure you click on the box to Print to file and click on OK. Enter the filename out.ps and click on Save which will save out.ps in your Documents directory. Next, open a terminal window on Straus, Launch > Strauss Terminal Window. In that terminal window, type lpr Documents/out.ps to print the file.
More help
Each StarOffice application has its own on-line help.
Troubleshooting
You may experience some errors if you previously installed StarOffice 7. It is best to remove this old version by selecting Launch > Applications > Utilties > Terminal to open a terminal. In this terminal, type
\rm .sversionrc
\rm -r staroffice7
You may be prompted to remove protected files by typing
yes
or
no
. It is okay to type
y
for each file.