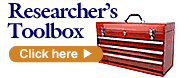 Queries
The PeopleSoft Query tool allows you to extract financial data. The Query tool can be used to do the following:

Preview query data within Query Manager and Query Viewer, displaying the results set in a table format;

Write new or modify existing queries (be sure to *SAVE AS* rather than overwrite the original query) to extract new data sets; and

Download query results to an Excel spreadsheet.
UD Financials Query Tool
UD Financials: Query Tool introduces you to some of the basic functions of the PeopleSoft (PS) Query tool as they are used at the University of Delaware. Many pre-written queries also are available for use.
Grants Reporting Training
A PowerPoint presentation explaining Grants Reporting is available here.
Other Queries
Included is a list of public, pre-written queries. Public queries may be added or deleted, so check in Query Viewer or Query Manager to see an updated list. Several acronyms have been designated for pre-written queries. Here are a few:

GMQ — Maintained by RGS; provides Proposal, Project, and CASH information.

Samples include:
GMQ_PI_GRANT _BALS
GMQ_PI_GRANT_BALS_BY_ACCT
GMQ_PI_GRANT_BALS_CATEGORY
GMQ_TRANSACTIONS
GMQ_SUB_INVOICE_ACTIONS

EZQ_BAL_PROJ queries — Maintained by General Accounting; provides Balances and Transaction information for a specific project to date purpose, not by specific project ID.

PIQ — Maintained by RGS; provides curriculum vitae information from the Employee Demographic Data (EDD), as well as FandA by PI.

UDQ — Maintained by the Treasurer's Office; various useful types of information dealing with Purpose details such as Authorized signers, Titles, Speedtypes, etc.

OBQ — Maintained by the Budget Office; provides information related to Obligations.