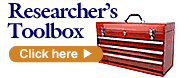 Presentations at Scientific Meetings
If you're scheduled to present your research at a major conference, such as the annual meeting of the American Association for the Advancement of Science, please notify UD's Research Communications Initiative in the Office of Marketing and Communications. The staff may develop a news release on your research to coincide with the presentation or alert reporters who cover your field and may be planning to attend the meeting.
If you are interviewed by a reporter after your presentation, be sure to let the Office of Communications and Marketing know. A heads-up will help the staff keep an eye out for the article or program you'll be appearing in. This information is then reported in the "In the News" column, which is published periodically on the UDaily news service.
Additionally, you may report your presentations and publications to the "For the Record" column, which also is published periodically on UDaily. Submit information by using this form, or send it in campus mail to UDaily Editor, Office of Marketing and Communications, Academy Building, 105 E. Main St.