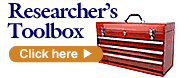 Scientific Posters
Planning to present a poster at a scientific conference or meeting? Here are some guidelines to help you develop a poster that will attract your colleagues' attention and generate interest in your research.
A poster should provide a brief and interesting summary of your research through concise, easy-to-read text, a simple design, and attractive images.
How to Guides and Templates for Posters at UD
Content
Abide by the size and formatting requirements specified by the conference organizers.
Consider in advance how you will transport the poster to the meeting and mount it. This will help determine the output format to pursue.
Know your audience. Write clearly and concisely, identifying any terms that may be unfamiliar with your audience, particularly if you are involved in interdisciplinary research.
Use a short, catchy, and understandable title.
Under the title, identify the research investigators on the project and their affiliations.
Include the University of Delaware logo on the poster. You can find approved, high-resolution logos here.
Acknowledge the agencies who funded the research. You might want to include an acknowledgments section at the bottom of the poster.
Strive for short, easy-to-read sentences in the body of the poster. Present the text in easily digested chunks. Avoid long paragraphs.
Pictures and graphics can go a long way in helping to tell the story of your research. Make sure to use images/illustrations that are copyrighted to the University of Delaware. If the images you wish to use are owned by other sources, you need to garner permission for usage from the appropriate source and include the proper citation.
Good posters take time to develop. Be sure to leave enough time for planning, development, output, and mounting (if necessary).
Design & Output
A large-format color printer (HP DesignJet 5500) is available to UD faculty, staff, and students on a fee-per-use basis in Smith Hall on the Newark campus. These are the printing guidelines.
UD Instructional Technologies–User Services provides some helpful pointers on the development of a 30-by-40-inch poster:

Select a font size that is readable from at least 3 ft. (e.g., title: 60 pts, body and headings: 30 pts, text: no smaller than 18 pts).
Select a sans-serif font (e.g., Helvetica, Arial) for titles and headings. Use graphics instead of text when feasible, and avoid large blocks of text.
When creating a new document, set the document dimensions and the poster orientation (portrait or landscape). For some programs such as PowerPoint you use the page setup panel to set document dimensions and orientation.
Using PowerPoint

Setting dimensions and orientation is done in the "Page Setup..." panel.
Select File > Page Setup...
For both portrait and landscape orientation, set Width: 30 and Height: 40.
Select the Orientation value. (This may switch the values you typed for width and height.)
Design the slide by adding text and graphical elements. The final objective is to produce an Adobe PDF file representing the 30" x 40" poster. This is simpler on a Macintosh than on a Windows system.
The Adobe PDF file is produced by "printing to a file" using the HP DesignJet 5500 print driver and page size 30" x 40". On the Mac, choose "Save as PDF". On Windows, check "Print to File", and then use Adobe Distiller to make a PDF from the Postscript file.

On a Windows system

Select File > Print...
Select the Printer Name: HP DesignJet 5500.
Select the Properties button.
Select the same Orientation value chosen above.
Select the Advanced... button.
Select 30" x 40" for the Paper Output: Paper Size value.
Select the OK button and then the second OK button.
Check the "Print to File" option and select the OK button.
Type the output filename (e.g., "poster.ps"). Be sure to type the .ps extension and the quotation marks.
Select "Save" to generate the PostScript output file.
Upload the poster.ps file to the central UNIX system named Strauss.
Use the Adobe distiller program to convert the PostScript file to PDF format.
Type "distill poster.ps" to create "poster.pdf".


On a Macintosh system

The Page Size is set to 30" x 40" in the Page setup before printing.
Select File > Print...
Select the Printer: HP5500_DJRIP...
Select the "Save as PDF" button.
The output filename will be "poster.pdf".

Modify an existing poster

First, create a new document to 30" x 40" as described above. Then, copy and paste the contents of the old poster into the a new one. You may need to choose different font sizes.
Special case: A 16-slide PowerPoint presentation
A PowerPoint presentation of 16 slides can easily become a poster with no modifications to original file. The 16 slides will be displayed as a 4 x 4 grid. Since the default size of each PowerPoint slide is 10" x 7.5", this makes a 40" x 30" poster.



Useful Resources:

How to Guides and Templates for Posters at UD