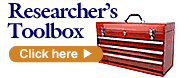 Preparing for an Interview with the Media
So you've received a call from a reporter who wants to interview you, and you are unsure of what to do.... For assistance, please contact the UD Office of Communications and Marketing. The staff there can help you decide whether or not to grant the interview or help you prepare for an interview if you could use some advice.
The staff also periodically prepares an "In the News" roundup for the UDaily news service, so a heads-up will help them keep an eye out for the article or program you'll be appearing in.
Should You Do the Interview?
If you're uncertain that you want to be interviewed by the media, here are some points to consider:
What is the subject and focus of the interview, and why did the reporter contact you?
Is the subject currently in the news? How controversial is the subject?
Who is the reporter?
What news outlet does the reporter work for, and who is its audience?
Where and how will the interview be conducted (e.g., in person, on the phone, radio, video), and how long will the interview take?
Helpful Pointers
Once you've decided to do an interview, think about the message you want to convey. Then prepare two or three key points that deliver your message simply and succinctly — in less than 30 seconds. You can develop these by anticipating the questions you think you might be asked regarding the subject or issue. Think about how the issue and your research relate to the world we live in. What is the impact on society? Why should the public care? Taxpayers support most funded research. What return are they deriving from their investment?
During the interview, you need to talk about your research in simple terms, as if you were speaking to a seventh-grade class. Avoid acronyms, long sentences, and complex terms, and be enthusiastic. You know your research better than anyone, and this is an opportunity to share your knowledge and insights with the public.
Also be aware that there is no such thing as "off the record" when talking to the media. Stick to what you know, and don't comment on areas outside your expertise. UD Communications and Marketing staff may be able to recommend another expert on campus if the reporter is seeking answers to questions that are outside your field.
Print Media Interviews. If you are doing an interview in person with a reporter from the print media, wear what you normally would to work. If the interview is over the phone, you may find it helpful to jot down a few notes before you begin, but don't read off your responses.
Radio Interviews. For a radio interview, listeners will know you only by your voice, so avoid speaking in a monotone. Professionals recommend smiling to animate the voice. You may be interviewed over the phone or a mobile device, in the studio at a radio station, or in UD's studio at University Media Services. In a studio situation, the sound engineer will do a voice check before the interview begins. Be sure to maintain the same distance from the microphone throughout the interview to keep the volume consistent.
TV Interviews. For a TV interview, the crew might want to interview you in your lab, in the field, or in their studio. TV crews typically film several stories in a day, so they likely will be moving quickly to set up cameras and prepare you with a microphone that can be threaded underneath your shirt or blouse.
If you are standing or sitting, maintain good posture. If sitting, lean forward slightly.
Where should you look during a TV interview? At the interviewer. The camera will be focusing on your face.
What should you wear? If you're being interviewed in your office or lab, wear what you normally would to work. If you're being interviewed in a studio, wear what the reporter or talk-show host would wear. It's important to be comfortable.
Solid colors, pastel colors, or soft shades are fine. Avoid high contrasts like black and white, red, horizontal stripes, small checks, large or noisy pieces of jewelry. A burgundy scarf or tie is often suggested because it reflects color in the face. Make sure the scarf or tie is straight and that your socks are long enough to avoid a gap between your pant legs and the top of your socks when you sit or cross your legs.
For television, you need to project lots of energy and, again, be prepared to deliver your two to three key points in interesting ways. You're likely well-versed in engaging your students in class. Think about the point, statistic, or one-liner that will be memorable to the TV viewer.
In some instances, you might be doing an interview from a remote location, and the interviewer will be based in the studio. In this instance, you should look directly at the camera. You likely will be outfitted with an earphone to hear the interviewer's questions.
The more interviews you do, the more comfortable you will become talking to the media about your research. It's important to remember that most people spend their lives outside the classroom, depending on the print and broadcast media as key sources of information. Thus, the media can play a major role in helping to increase public awareness and understanding of UD research and major scientific and social issues and advances.
The American Geophysical Union's excellent publication "You and the Media: A Researcher's Guide for Effectively Dealing with the News Media" is the primary source for this information.