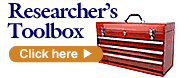 Public Lectures & Exhibits
If you are planning a lecture, exhibit, or other public event relating to UD research, or will be presenting at a major conference or meeting, please notify the Research Communications Initiative within the UD Office of Communications and Marketing well in advance of the event so that the staff can help spread the word through the UDaily news service and other avenues.
Additionally, you may report your presentations and publications to the "For the Record" column, which is issued periodically on UDaily. Submit information by using this form, or send it in campus mail to UDaily Editor, Office of Communications and Marketing, Academy Building, 105 E. Main St.
If you are developing a poster for a scientific meeting, please see this Web page for some helpful guidelines.