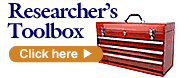 Research Integrity
Resources
The University of Delaware is committed to promoting and protecting the responsible pursuit of scientific research. UD faculty and students are obligated to practice intellectual honesty and to observe established professional standards in their fields at all times — from the formulation of proposals, to their interactions with research associates and students, to the collection, handling, and evaluation of data, to the peer review process, and the protection and presentation of results.
All members of the UD research community are expected to follow the highest ethical standards and encouraged to report any concerns they may have by contacting the Associate Vice Provost for Research & Regulatory Affairs in the UD Research Office directly, or the Compliance Hotline.
UD policy and Federal requirements (Pilot Program) prohibit retaliation against an individual making a misconduct allegation in good faith.
Misconduct in Research
The U.S. Office of Science and Technology Policy (OSTP) defines research misconduct as "fabrication, falsification, plagiarism, or other practices that seriously deviate from those that are commonly accepted within the scientific community for proposing, performing, or reporting research results."
| | | |
| --- | --- | --- |
| | | Fabrication is the "making up" of data or results and recording or reporting them. |
| | | Falsification is manipulating research materials, equipment, or processes, or changing or omitting data or results such that the research is not accurately represented in the research record. |
| | | Plagiarism is the appropriation of another person's ideas, processes, results, or words without giving appropriate credit. |
| | | Research misconduct does not include honest error or differences of opinion. |
The University of Delaware policy for responding to allegations of research misconduct is to follow the OSTP definition and obey the pertinent federal policies and requirements. A finding of research misconduct requires that:
| | | |
| --- | --- | --- |
| | | There be a significant departure from accepted practices of the relevant research community; and |
| | | The research misconduct be committed intentionally, knowingly, or recklessly; and |
| | | The allegation be proven by a preponderance of evidence. |
Any intentional distortion of research data or intentional distortions of information or conclusions derived from research data constitutes misconduct in research and is prohibited by University Policy.

The University of Delaware has the responsibility to prevent misconduct in research, and the legal charge to inquire into all allegations of research misconduct and to report and investigate all instances where a reasonable presumption of misconduct is established by inquiry.

The University, the State of Delaware, research sponsors, clients of consultation services, and the public, have the right to expect unbiased and factual information from University personnel. An atmosphere of intellectual honesty enhances the research process and indeed, fosters productivity and creativity. Establishing and maintaining such an atmosphere is a responsibility that must be accepted by all University personnel.