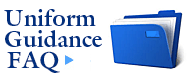 Proposal Tools & Data
Click on subject to expand or collapse.
Where can I locate research funding opportunities? How do I develop a competitive proposal? Where do I find the UD data I need to complete my budget? You'll find the answers here, courtesy of the Research Office. A handy proposal checklist also is provided for your convenience.

Remember, it takes time and effort to develop a successful proposal — in fact, proposal success rates average 20–33%, depending on the field. Funding agencies reject half the proposals they receive because the applicant did not follow instructions or the proposal did not match the funding program.
However, the rewards for garnering research funding can be great, enabling you to explore new frontiers, instruct your students in the conduct of research, and yield new discoveries and knowledge of benefit to society.
All proposals submitted to external sponsors from the University of Delaware, regardless of the amount, source of funding or the type of project must be reviewed and approved by the Research Office in accordance with UD policy External Sponsorship and Grant.

In order for a proposal to be submitted, a proposal record must be created in the UD grants module system in order to originate a proposal approval form to route for approval of the proposal submission.

Getting started in Research at UD

Research Administration
Roles and Responsibilities

Additional training resources
Proposal Guide F.A.Q.
Click on the questions below to learn the answer.
(1) Am I eligible to serve as a principal investigator (PI) on a research proposal?

(2) Where can I find research funding?

A good starting point is our Funding Opportunities Web page. It includes information on the Community of Science database, which is accessible by UD employees, in addition to links to the Web sites of key federal agencies that support research. Information on limited submission opportunities, General University Research grants, and UD Research Foundation grants also is available here.
(3) I've found a research opportunity that is right up my alley. What are the next steps?

First, familiarize yourself with UD's Responsible Conduct of Research. Compliance with UD's code of conduct, policies, and procedures is critical. If human or animal subjects, for example, would be used in your research project, you must abide by specific policies and complete specific forms and reviews as part of the proposal application. You'll find links to all of UD's policies and procedures and required forms here.
From a practical standpoint, you need to make sure you have enough time to develop your proposal and meet the agency's funding deadline. Competitive applications often reflect the input of multiple colleagues, and large, multidisciplinary and multi-institutional projects require a great deal of advance planning even before writing the proposal can begin. Keep in mind that the Research Office needs a minimum of 72 hours — three business days prior to the agency deadline — to process your proposal, or it will not be submitted to the sponsor. More background on the policy is available here.
From a fiscal standpoint, you need to know if "cost-sharing" is required by the funding agency. "Cost-sharing" refers to the University's commitment of funds, equipment, or services toward the project, beyond the funding that would be provided by the agency. Typical examples include equipment, personnel effort, and tuition. If cost-sharing is required, you need to find out if your dean would approve this cost before proceeding.
With the appropriate adminstrative approval, the next thing to do is to notify your departmental research administrator of your proposal plans. This individual works in partnership with a contract-and-grant representative in the Research Office. You can locate your department's research administrator on our Staff Directory Web page. This individual can help you learn the ropes by assisting you in the completion of required forms and in answering questions about cost rates and other details related to the development of your budget. If your proposal is for a federal grant and will need to be submitted via Grants.gov, this individual can help answer your registration questions.
(4) How do I develop a competitive proposal?

You need to have good, innovative ideas, an understanding of the funding agency's mission and goals, and pay careful attention to the theme and requirements specified in the funding announcement. A good proposal should be compelling, understandable, well-organized, grammatically correct, and exhibit correct spelling, and it must meet the due date, formatting, and length requirements specified in the agency's guidelines.
If you've carefully read the agency's funding announcement and have specific questions about a proposal idea, consult the program officer at the funding agency for advice or clarification.
Most proposals contain common elements, such as the following:
A project summary that should clearly articulate the significance and innovation of the research and its expected outcomes;
A project description that details the goals of the project and how you will accomplish them, often including how you will evaluate the project and disseminate the research to various public audiences to meet "broader impacts" requirements;
References cited;
A budget that is in line with the award range of the funding program along with a detailed budget justification that has been developed in compliance with UD's current rates (see the "Proposal Tools and Data" sidebar on this Web page);
Biographical sketches of the project team; and
Letters of commitment/support from appropriate administrators and partnering institutions. Please note: To request a letter of support from the UD Vice Provost for Research Office, the Provost, or President, please follow this procedure:

• Draft the letter of support
• E-mail the letter to your contract-and-grant administrator in Research Office. To locate the correct staff member, see the Department Administrator directory in the Staff Directory.
• If changes to the letter are required, you will be notified.
• Research Office will shepherd the letter and proposal to the appropriate UD administrator for signature and provide a copy to you for your files.
If your proposal requires an evaluation component, an excellent resource to consult on campus is the UD Education Research and Development Center. If your proposal requires "Broader Impacts" in informal public education and outreach, a great external resource is the National Alliance for Broader Impacts Guiding Principles and Questions. Internally you are encouraged to contact the Research Communications Initiative in the UD Office of Communications and Marketing for advice. The office participates in selected proposals and also is aware of other units on campus who are involved in public education and outreach that may be available to assist you.
As you draft your proposal, make sure to cross-reference your content with key themes and requirements indicated in the funding announcement. Ask colleagues with experience writing winning proposals to read your draft and provide constructive criticism. You might also ask to serve on an upcoming proposal review panel for a particular agency to gain further insight into how proposals are evaluated.
Developing competitive research proposals is hard work, but the rewards can be great in terms of future discoveries. It's important not to discouraged if your proposal is not funded, but to learn from the experience and move on, for another opportunity likely lies just around the corner....

Please follow this link to Data Management Plans.
(5) My proposal has been funded! Now what do I do?

At this point, notify Research Office, your dean, and departmental research administrator with the good news, as well as the UD Office of Communications & Marketing, which may issue a news release about your award.
You should then work closely with your departmental research administrator in establishing your research project account, or "Purpose," in UD PeopleSoft. You'll find all the guidelines for setting up the award, maintaining it, and closing it out in our online Grants Management Guide.
And while you may just be beginning your grant now, be sure to review the section of the Researcher's Toolbox on "Protecting Your Results," which includes our online Intellectual Property Guide and important policies, and tour the Technology Marketplace.
Also, don't miss the "Presenting Your Results" section of the Researcher's Toolbox for helpful advice on preparing for media interviews, developing scientific posters, presenting public lectures, garnering UD and external media coverage of your research, and more.
Remember, research is an important part of our mission here at the University of Delaware, and you have serious responsibilities as a UD research investigator. We want to make sure you are familiar with our requirements and help facilitate your research success. If you have any questions, contact us at udresearch@udel.edu. Good luck with your research!
(6) What is the difference between Post Doctoral Fellow and Post Doctoral Researcher?

Post Doctoral Fellow Guidelines

---

The title of "Post Doctoral Fellow" is designed for people who are at the University doing research primarily as independent learners, not on assigned projects as employees; the "Post Doctoral Fellow" designation is akin to an advanced graduate student, and the IRS specifically views post doctoral fellows as non-employees.

While there are Post Doctoral Fellows at the University who fit this description, there are also some who currently have this designation but are not eligible under existing UD policy, IRS regulations, or visa status. These people must be handled differently.

Therefore, there exists the job title of "Post Doctoral Researcher" for researchers who are here primarily to work on assigned projects as employees for a limited period of time after having obtained their doctorates.

The characteristics of Post Doctoral Researchers are:
• Professional position
• Fiscal appointments
• Requires doctorate
• Minimum full-time annual rate of $33,097 (effective 7/1/10)
• Benefits will be charged in the same way as other professionals (this is a significant difference from post doctoral fellows)
• Annual appointments, renewable up to 2 times for a total of three years; exceptions may be approved by the appropriate Dean
• HR code information:
• Job code: 299990
• Salary plan: 272 (full-time) or 273 (part-time)
• Salary grade: 90

Questions regarding processing forms for post doctoral researchers, tax implications, etc., should be directed to HR systems administration. Questions concerning visa status should be directed to Foreign Student and Scholar Services.
Post Doctoral Researcher Implementation Guidelines

---
The position of Post Doctoral Researcher should be used when appropriate instead of Post Doctoral Fellow. The question of when this is appropriate is an academic judgment to be made primarily by the Dean in the context of the individual's actual activities and Visa status. Post Doctoral Fellows' primary responsibilities are comparable to those of graduate students: expanding their own knowledge, and often working with and guiding graduate and undergraduate students. The responsibilities of Post Doctoral Researchers are comparable to those of employees, where payment is dependent upon fulfilling an assigned work plan.
The following guidelines should be considered by Deans making the judgments.
1. Individuals with H1B Visa status cannot appropriately be classified as Post Doctoral Fellows.
2. For U.S. citizens and for others when Visa status is compliant, such as permanent residents and those who hold F-1 and J-1 Visa status,
initial appointments
may be made for one year as a Post Doctoral Fellow, as long as the Dean approves that this is consistent with the expectations of the appointment. The letter of appointment should stipulate the responsibilities in a manner that is congruent with such an appointment and should be signed, or otherwise approved, by the Dean.
3. Beyond the initial year, Deans will determine on an empirical basis whether the appointment should be as Post Doctoral Fellow or Post Doctoral Researcher based on the actual activities of the individual. When Visa status is compliant, two years is expected to be the maximum length of time for someone to hold Post Doctoral Fellow status, unless there is continuing external funding specifically for a Post Doctoral Fellow for a longer period.
4. When Visa status is compliant,
current
Post Doctoral Fellows should be reviewed by the Dean and a judgment should be made as to whether they are appropriately classified as Fellows, or whether they should be Post Doctoral Researchers or some other classification. The timing of that review may coincide with the end of the Post Doctoral Fellow's current funding. That is, they may continue in this classification until the end date of their current funding source, at which point the Dean should review their classification in the context of the individual's actual activities.
(7) How do I gain secured access to the Grants system for proposal submission and inquiry?

Send an E-mail to ovpr-access@udel.edu. Provide the following in the body of the e-mail:
Name: Employee Name
EMPLID: XXXXX
User ID:
Role Name: Identify Role Name*
Instance: FIPRD
DepartmentID (numeric):
*Access roles (indicate which one(s) needed):
Grants - Research Administrators (Proposal entry and inquiry) GM_RESEARCH_ADMIN
Grants - Proposal Data Entry only GM_DATA_ENTRY Grants - Proposal Inquiry only GM_PROPOSAL_INQ
(8) I have a Post-Doc listed in my NSF proposal budget. What should I include in my Mentoring Statement?

The attached "Sample" Mentoring Statement is not meant to be used as a UD standard but is meant to be used as guidance to assist faculty in meeting the NSF proposal requirement.
(9) I am preparing a NIH application that involves human subjects and I see there is an entire section of the Research Plan that is devoted to Human Subjects. What should be addressed in this section?

In this section, you're required to address three areas: inclusion of human subjects, inclusion of women and minorities, and inclusion of children. Please see the attached document for details on this section of the Research Plan.