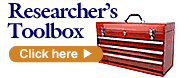 Equipment Cost Share Policy
February 2016
Research Office equipment cost share dollars are available when proposals either require equipment cost share or the project budget exceeds the available funding in the area of equipment. Research Office policy allows for one-time requests of up to $50,000 with assistance from the college/unit requires an equal $50,000 of the requested amount (i.e., $50K from the Research Office requires an equal $50K from the college/unit). This funding applies to individual P.I.(s) projects.
In the case of major center proposals such as COBRE or MRSEC that involve multiple academic units and multiple years of potential funding, requests of up to $50,000 for each of the years of funding proposed may be requested. This sum must also be matched as above by the college/unit for each of the years of Research Office-provided funding. Also, since the Research Office has an annual budget of $200K/year and any overrun is split among those receiving matching funds, in the case of match for center grants, only the units involved in benefiting from the match for the center proposals will be assessed the costs of the overrun.
Approval for cost share should occur at the time of the proposal submission through inclusion in the grant budget. The Proposal Approval Form will automatically be routed to those responsible for the cost share approval and for commitment to cover additional cost overrun attributed multi-year equipment match funding.

Research Office Equipment Cost-Share Requests Procedure
For questions about Equipment Cost Share policy, please contact your Contract and Grant Administrator.