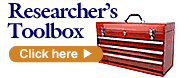 Conflict of Interest
Policy
Involvement of faculty or professional staff with appropriate commercial enterprises is an important part of the transfer of knowledge and it is encouraged by the University to enhance both teaching and research programs. Association of faculty and professional staff with commercial enterprises should be such that it benefits all the parties involved including the University. All employees are expected to conduct their professional and personal duties with maximum integrity, and to avoid association with any activities that could diminish the effectiveness of their commitment to the University. It is the responsibility and obligation of faculty and professional staff to disclose all significant financial and commitment interests that may affect, or appear as if they could affect, their professional responsibilities.
University of Delaware's Research Policy 6-11 defines "a potential conflict of interest (COI) occurs when there is a divergence between an individual's private interests and his or her professional obligations such that an independent observer might reasonably question whether the individual's professional judgment, commitment, actions, or decisions could be influenced by considerations of personal gain, financial or otherwise."
Conflict of Interest (COI) Disclosure and Management Procedures:
Faculty and professional staff must complete a new COI disclosure every year, even when they do not have any SFI to disclose. COI disclosures must be submitted, via web form, on an annual basis or within 30 days of any change to previous disclosures. Please click on the link below, and login using your UDNet ID and password. If the link does not take you directly to the form, look for "Conflict of Interest Disclosure Form" under the tab "Blanks".
Login to Conflict of Interest (COI) Disclosure Web Form

The form describes the different categories of Significant Financial Interest (SFIs) that are required to be disclosed. A table of examples is provided as a reference. Please know this is not and all inclusive reference, but just few examples for illustrative purposes
If answering 'Yes' to any of the listed questions a pull down menu of information required will show. Please provide enough detail for facilitate its assessment.
COI web forms will be automatically routed to the chair or direct supervisor and the dean for review and approval.
COI Management Procedures:
If a COI is determined to exist, a COI management plan is to be developed by the chair and/or dean in agreement with the employee.
Please use the template for the COI management plan.
Examples of conditions or restrictions that might be imposed to manage a COI include, but are not limited to:

Public disclosure of the conflict (e.g., when presenting or publishing affected research);
Appointment of an independent monitor capable of taking measures to protect against bias resulting from COI;
Change of personnel or personnel responsibilities, and/or modification of the research plan;
Reduction or elimination of a financial interest;;
Severance of relationships that create the conflict(s).

In addition, please see a detailed guidance for the development of COI management plans in the context of SBIR/STTR awards.
Resources and Links of Interest: