These images, taken by University of Delaware researchers, illustrate the majestic beauty of the planet's polar regions and the awesome challenges faced by scientists working at the ends of the Earth.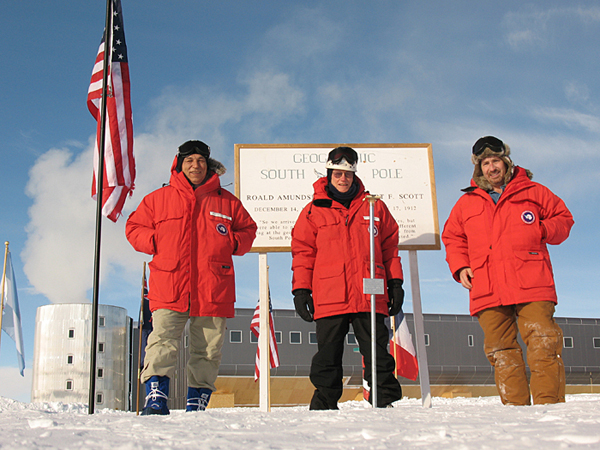 Stoyan Stoyanov, Tom Gaisser, and James Roth (l to r) at the Geographic South Pole. The new South Pole Station is partially visible in the background. Photo by James Roth.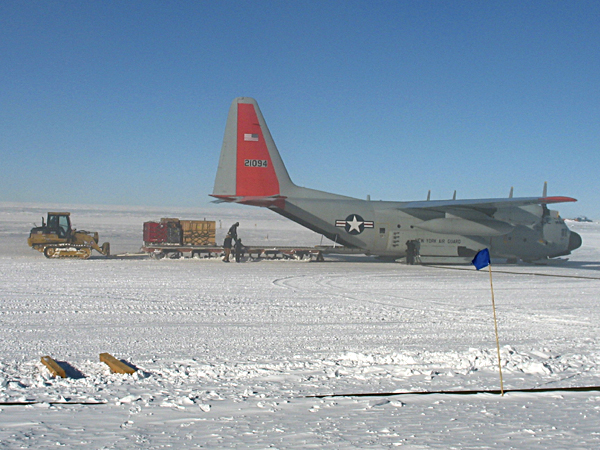 IceTop cargo being unloaded from an LC-130 at the South Pole. Photo by Tom Gaisser.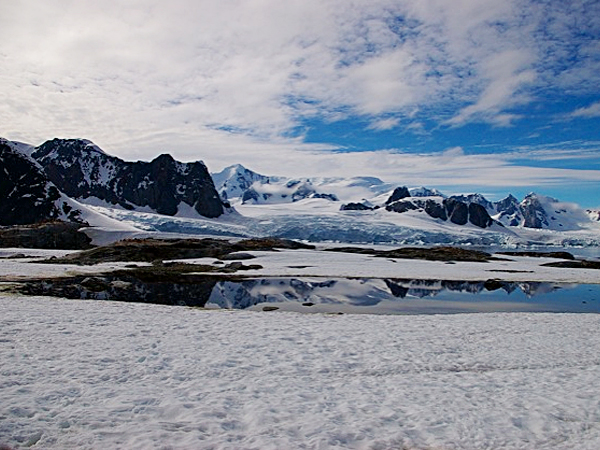 Students from the University of Delaware's College of Agriculture and Natural Resources travel to Antarctica for study abroad program. Photo by Dan Butler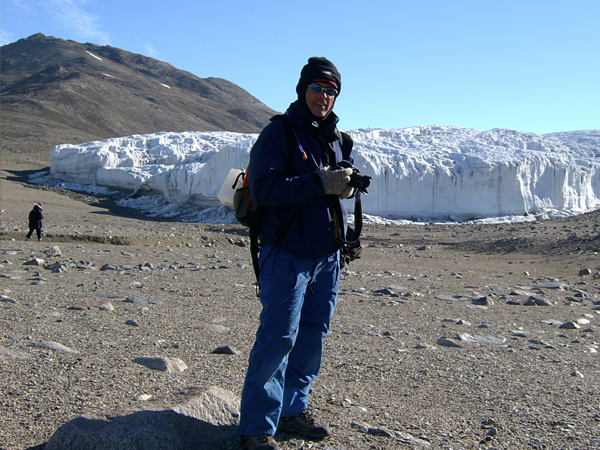 Dr. Craig Cary stands in front of Miers Glacier.