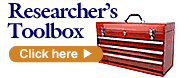 A New Two-Day Course for UD Grad Students and Postdocs!
Responsible Conduct of Research
January 28-29 , 2009
Trabant University Center
This two day course sponsored by the Research Office and Graduate Studies will explore issues in the responsible conduct of research. Students who have previously participated as well as first time attendees are encouraged to participate. Each module will have a separate non-credit course number, and participation will be noted on student transcripts. Students completing all four modules will also receive a certificate of completion.
Module 1: Research Ethics
This module explores professional codes of ethics across research disciplines with discussion of the commonalities and differences between different areas. Following an overview of the importance of ethical practice in scholarship and scientific inquiry, breakout groups for the humanities and for the sciences will explore more discipline-specific issuers.

Keynote Speaker: Dr. David Wright, Michigan State University
Module 2: Research Compliance
Federal regulations and University Policy inform research practices. Future academic
leaders should be aware of the broad spectrum of compliance issues, regardless of whether their individual work is
impacted by the area. This module will explore the areas of research compliance including conflict of interest, human
subjects and animal welfare protections in research. research misconduct, and export controls.
Module 3: Authorship
What are the expectations for authorship? What does copyright mean and how does it affect the dissemination of work? How do you respond to reviewer comments for successful manuscript revision? What is copyright and how does that affect
journal and publisher submissions? This session will explore authorship with faculty from the sciences and engineering leading discussion on submitting to scientific journals and faculty from the humanities leading discussion on authorship issues in other areas of scholarship.

Module 4: Funding Opportunities
This module will explore strategies for finding funding opportunities, for identifying the appropriateness of those opportunities and for developing successful submissions. Following an overview of databases available on campus to facilitate finding opportunities, breakout panels for foundation support and for federal grant support will explore practical issues in obtaining funding.

Lunch will be provided each day.