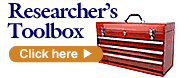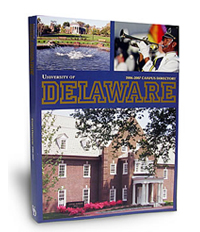 The Research Office is available to assist UD researchers every step of the way in the development of proposals, to the patenting and reporting of results. The Research Office includes two major units: Research Management and Operations, which supports proposal processing and contract-and-grant administration; and Intellectual Property, Technology Transfer and Compliance, which oversees research integrity and compliance, patents, copyrights, trademarks, and technology licensing. UD Research Communications, based in Communications and Public Affairs, also works closely with the office, helping to translate and promote UD research to the public.
Research Staff Directory
Administration
Dr. Charles (Charlie) Riordan

Dr. Cordell Overby

Dr. Anshuman Razdan (AR)

Jeffrey Friedland




Administrative Assistants

Eileen Pothier

Jennifer Doran

Leslie Hague

Diane Hess




Staff

Angela Anderson

Sudha Aravindan

David (Dave) Barczak

Leigh Botner

Lauren Bradley

Katie Brown

Wei-Ling Chou

Wanda Cibroski

Michele Conlin

Andrew Dell

RoseMarie DeLooze

Julie Ehmann

Nicole Farnese-McFarlane

Sharon Flynn

Fiona Foss

Devora Frisby

Jeanne Galvin-Clarke

Dave Griffith

Sean Hayes, J.D., Ph.D.

Charanjeet (Jeet) Kaur

Maria Palazuelos, Ph.D.

Laura Paller

Clarissa Roth

Jennifer (Jenn) Roth

Cheryl Sisofo

Renee Stewart

Susan Tompkins

Elizabeth Townsend

Jill Vamos

Jennifer Watts

Christine (Chris) White

Adrienne Woodbury
Department Administrator Directory
This directory is designed to help UD researchers locate the staff assigned to their department for assistance with contracts and grants, and effort reporting. Choose your department below, and the Contract and Grant Administrator, Department Administrator, and Effort Administrator automatically will be displayed.
Please Select a University Department Below