Installing AES Crypt on Windows
To encrypt and decrypt files, you need to install AES Crypt. Follow the video below, or use the step-by-step directions provided.
Download links:
https://www.aescrypt.com/download/
Video provided by IT-Client Support & Services and hosted on UD Capture.
---
Steps
Determine if your computer is running a 32 bit or a 64 bit system.
Click on Start, right click on Computer, and then click on Properties.



The System window will pop up. Windows will list your System type as either 64 bit or 32 bit.

Navigate to https://www.aescrypt.com/download/ and download the 64 bit or 32 bit GUI installer by clicking on the appropriate link. Be sure to select the AES Crypt - GUI installer and not the AES Crypt – Console installer.


After the download completes, unzip the file and open the AES_Crypt folder that is inside.
Run the AESCrypt.msi file.


If you get an error, some of the required Microsoft Libraries may not be present. In that case, run the included setup.exe to install the libraries.
The AES Crypt Setup Wizard should begin. If you get a security warning appears, you are safe to click Run. Click Next, leave the installation folder as the default, and click Next again.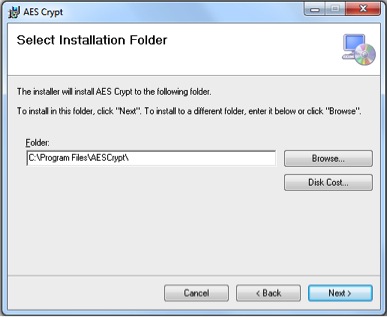 Click Next on the Confirm Installation window. AES Crypt will begin installing. If a User Account Control box pops up, click Yes. An Installation Complete message will pop up when the install has finished. Click Close and you are finished.
If you have any issues installing the software, contact your department's or college's IT professional or the
IT Support Center
.