From to the main menu on your Apple TV, and select Settings.
Select About.
The MAC Address will be listed as the Wireless ID for wireless connections and as the Ethernet ID for Ethernet connections.
Alternatively, the MAC address can be found on the UPC label on the Apple TV box as
Wireless ID
or
Ethernet ID
.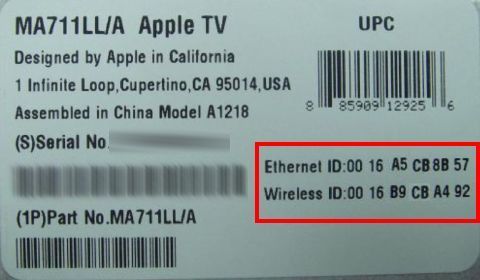 Image courtesy of Missouri State University.