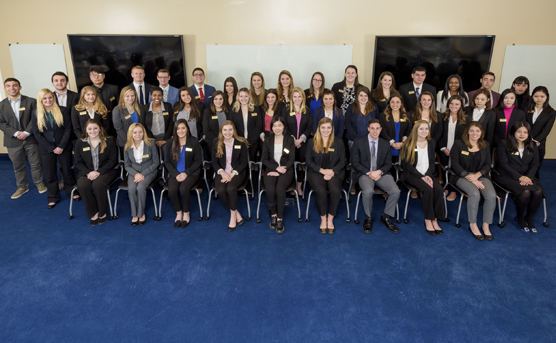 At your service!
In addition to our full-time staff of Marriott Associates, we are fortunate to have students from the Department of Hospitality Business Management assisting our staff in providing the very highest level of service to our guests. These students are in their junior year of study, and this is a vital part of their exposure to our Hotel operations. Each semester, students rotate between various operating assignments in the Hotel as part of their "Practicum" experience.
During your stay with us, you will see students assisting our staff at the Front Desk, the Courtyard Café, as well as in Housekeeping, Engineering, Sales and Administrative areas.
We hope you enjoy your stay with use, and please feel free to interact with the students to discuss their dutities and our program.
For more information about our program visit lerner.udel.edu/departments/hospitality-business-management/