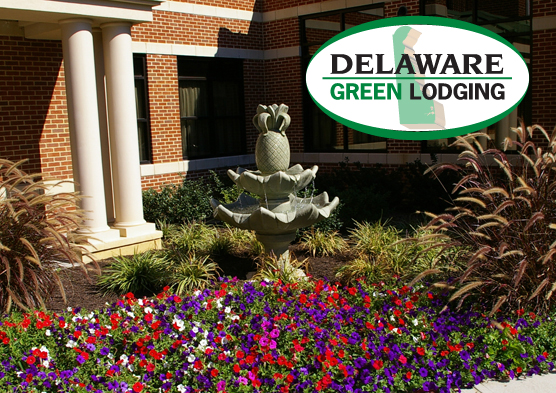 The Green Meeting Six Tips
Follow these six easy best practices for planning and attending a green meeting, event, conference or training program:
GREEN MEETING TIP NUMBER 1
Choose host cities and event venues strategically to minimize travel and transportation
Locating events in a location central to your attendee base can reduce the overall carbon footprint of personal travel and materials shipping. Keep public transit, group transportation and walking distance options in mind when planning on multiple venues and hotel blocks. Our Courtyard Newark at the University of Delaware is just a one minute walk from our main Clayton Hall Conference Center
GREEN MEETING TIP NUMBER 2
Make the entire online registration process paperless
Online registration software completely eliminates the need to produce paper event marketing materials or registration forms. Gas guzzling shipping and waiting times are things of the past when you have dynamic, custom designed registration websites that are available 24/7/365. UD Conference Services can create and manage your on-line registration process.
GREEN MEETING TIP NUMBER 3
Downsize or eliminate collateral entirely
Design smaller scale printed show guides and supplements. Be revolutionary and eliminate printed show guides entirely. Make details available online before and after events or at strategically placed touch-screen kiosks with details during events.
GREEN MEETING TIP NUMBER 4
Encourage reusable water containers
You can keep tons of individual water bottles from crowding up landfills and even save on the energy that would be used to recycle them by encouraging reusable water containers. Give attendees an eco-friendly drinking container or logo jug that at registration that can be refilled at water stations located through out your event. If you are planning a small meeting or training, offer glassware service. We offer water coolers in the meetings rooms at Clayton Hall Conference Center
GREEN MEETING TIP NUMBER 5
Make notes and presentation handouts digital
During speaker presentations and program sessions, you can greatly reduce paper waste by encouraging attendees to take notes on their PDA device. Even more convenient, make presentations and handouts viewable or downloadable online after the event or email them to attendees.
GREEN MEETING TIP NUMBER 6
Choose give-aways that are made from recycled and/or biodegradable materials
Give-aways items are a great way to connect with attendees, and they can also be eco-friendly if they are made from recycled and/or biodegradable materials.