Principals |  Parents |  Students |  Calendar  |  Maps/Updates  |  Contact Us  | Q & A  |   Resident Assistants  |  HOME
Delaware Governor's School for Excellence
July 9-14, 2017
MAPS & DIRECTIONS
From north or south, take I-95 to Exit 1 (Newark/Route 896) in Delaware. Follow 896 North; this road becomes South College Avenue and proceeds through campus.
Continue on South College to Main Street. This is a "T" intersection and all traffic must turn left.
Turn left onto West Main Street, staying in the right lane. Proceed 2 short blocks and bear right onto New London Road/896 North.
The main entrances to Laird Campus are about a half-mile on the right.
Turn right at the entrance to the Marriott Hotel.
Governor's School Resident Assistants will be available to help you find your way.
Principals |  Parents |  Students |  Calendar  |  Maps/Updates  |  Contact Us  | Q & A  |   Resident Assistants  |  HOME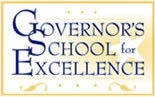 Governor's School for Exellence | University of Delaware | Newark, DE 19716 • USA
© 2017 University of Delaware • Comments • Legal Notices • Accessibility Notice