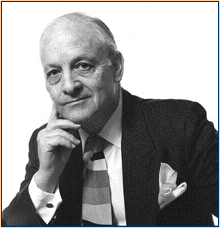 Internationally known architect Allan Greenberg was selected to design Gore Hall by the Visiting Committee on Architecture because members felt he could design a building that would blend in perfectly with existing structures on The Green at the heart of the campus.
The Visiting Committee, appointed by the Board of Trustees, is chaired by the architectural historian of the U.S. Capitol, William C. Allen, a 1972 graduate of the University. The other members of the Visiting Committee are David E. Hollowell, Executive Vice President; Nancy du Pont Reynolds of Greenville; Trustee Robert F. Rider of Bridgeville, Chair of the Committee on Grounds and Buildings; William M.W. Sharp of Coatesville, Pa.; and Damie Stillman, John W. Shirley Professor and Chairperson of the Department of Art History.
Greenberg is perhaps best known for his design of a suite at the U.S. Department of State, where he worked to attain the character of rooms in which Thomas Jefferson would feel at home.
That project included conversion and renovation of diplomatic reception rooms, renovations to the office of the Secretary of State and Deputy Secretary of State and work on the Treaty Ceremony Room, its antechambers and reception rooms.
Other public buildings designed by Greenberg include Tercentenary Hall on the College of William and Mary campus in Williamsburg, Va.; interior renovations to the Blair House in Washington, D.C.; an addition to the Miller Center of Public Affairs at the University of Virginia in Charlottesville; the Simon & Schuster executive offices in Rockefeller Center in New York City; and design or renovation work of several courthouses, churches and other public buildings, including the Space Satellite Tracking Station in Homestead, Fla.
In the 1980s, one of his projects included unifying the fašade of the expanding Bergdorf Goodman department store on Fifth Avenue in New York City.
Greenberg also has completed many private residential projects in New England, Connecticut, New York, the District of Columbia and Virginia.